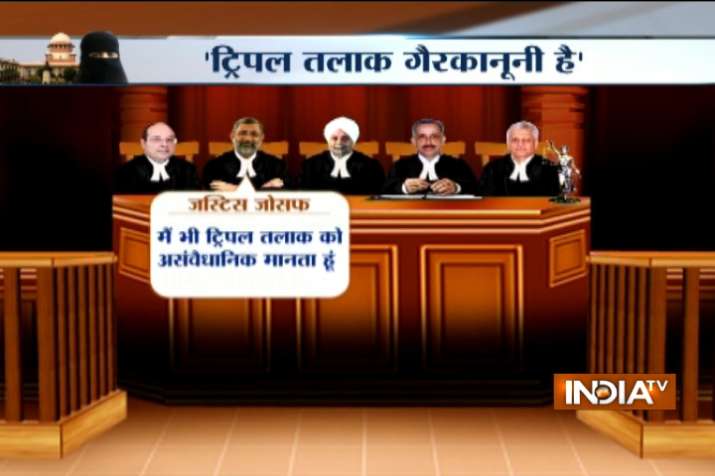 The Supreme Court by a majority verdict on Tuesday ruled that the practice of divorce through triple talaq among Muslims is "void", "illegal" and "unconstitutional". 
The apex court by 3:2 verdict held that the triple talaq is against the basic tenets of Quran. 
While Chief Justice J S Khehar and Justice S Abdul Nazeer were in favour of putting on hold for six months the practice of triple talaq, asking the government to come out with a law in this regard, Justices Kurian Joseph, R F Nariman and U U Lalit held it as violative of the Constitution.
Here's what the SC bench said - 
1. Triple talaq will not be in operation for six months, said the SC
2. The Government should come out with legislation on triple talaq, SC said.
3. SC expresses hope the Centre's legislation will take into account concerns of Muslim bodies and Sharia law. 
4. SC asks political parties to keep their differences aside and help Centre in bringing out law on triple talaq.
5. If law doesn't come in force in six months, then SC's injunction on triple talaq will continue.
6. SC refers to abolition of triple talalq in Islamic countries and asks why can't independent India get rid of it. 
7. After reading separate judgements, the 5-judge bench of Supreme Court rules in 3:2 majority triple talaq is void and illegal.
8. The 5 judges were unanimous in the verdict.