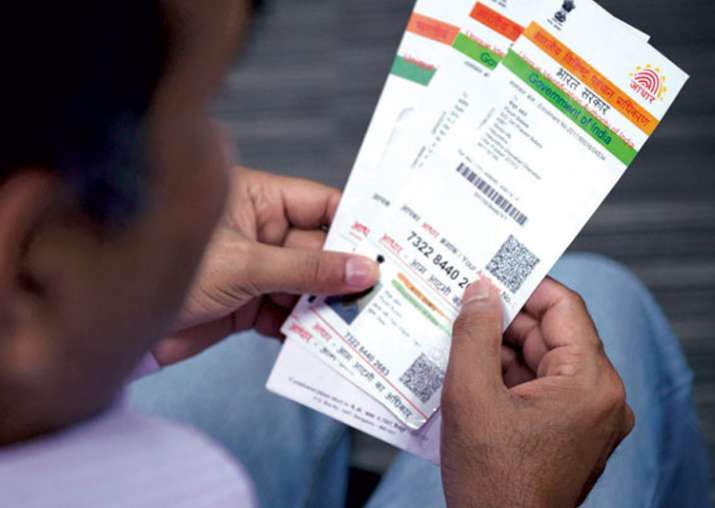 The Supreme Court today said that its five-judge Constitution Bench will sit on July 18 and 19 to hear matters relating to Aadhaar, including the aspect of right to privacy. The matter was mentioned before a bench comprising Chief Justice JS Khehar and Justice DY Chandrachud which said that its five-judge Constitution Bench will hear Aadhaar-related matters. 
Attorney General KK Venugopal and senior advocate Shyam Divan, appearing for petitioners who have challenged government's move to make Aadhaar mandatory for various public welfare schemes, jointly mentioned the matter before the bench and requested that there should be an early hearing by the Constitution Bench in the matter. 
When Justice Khehar asked Venugopal and Divan as to whether the matter was to be heard by a seven-judge Constitution Bench, both the parties said that it has to be heard by a five-judge bench. 
The Attorney General and Divan mentioned the matter before the CJI as a three-judge bench had on July 7 said that all issues arising out of Aadhaar should finally be decided by a larger bench and the CJI would take a call on the need for setting up a Constitution Bench.
A vacation bench of the apex court had on June 27 refused to pass an interim order against the Centre's notification making Aadhaar mandatory for availing benefits of social welfare schemes, with the government assuring it that no one would be deprived for want of this identification. The court had observed that no interim order could be passed merely on the 'apprehension' raised by the petitioners that somebody might be deprived of the benefits under the various social welfare schemes due to the lack of Aadhaar, especially when no such affected person has come before it. 
Earlier, the court had passed a slew of orders asking the government and its agencies not to make Aadhaar mandatory for extending benefits of their welfare schemes. The apex court, however, had allowed the Centre to seek Aadhaar card voluntarily from citizens for extending benefits of schemes like LPG subsidy, Jan Dhan scheme and Public Distribution System. 
With PTI Inputs