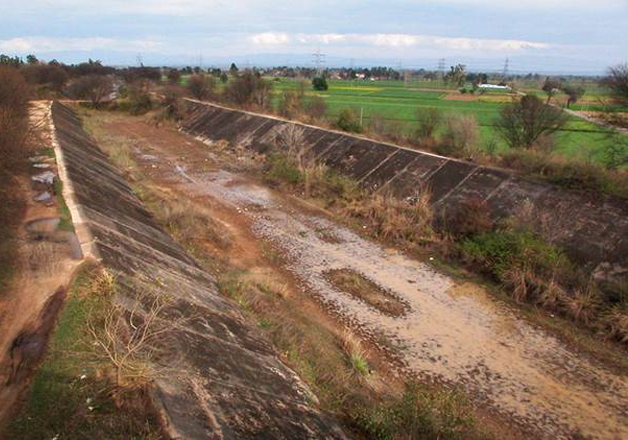 The Supreme Court today ordered status quo on land acquired for the construction of the Sutlej-Yamuna Link canal's stretch in Punjab.
A bench of Justice Pinaki Chandra Ghose and Justice Amitava Roy also issued notices to Punjab and the central government on Haryana government's plea for construction of the canal to draw its share of Ravi-Beas waters. 
The apex court asked both the parties to file their response before December 15 when the court will take up the matter for further hearing.
The court also sought a report from the Union Home Secretary and Punjab Chief Secretary and Director General of Police on the status of the land acquired for the purpose.
The court, however, made it clear that the receivers are only for the purposes of submitting a report on the ground situation. 
The court order came on a plea by the Haryana government that sought status quo ante in the wake of Punjab government's decision to denotify the acquired land and restoring it to original owners. 
The Supreme Court had given its verdict on a Presidential reference on November 10 to hold as unconstitutional the Punjab Termination of Agreements Act, 2004, passed by the state assembly.
Following this, the Punjab government had de-notified nearly 5,000 acres of land acquired for the canal. 
On November 16, The Punjab assembly directed the state government, its Council of Ministers and government officers and officials not to hand over land to any agency for the canal's construction.
The assembly resolved that the Punjab government should levy a cost on Haryana, Rajasthan and Delhi for the water supplied to non-riparian states over the past many years.