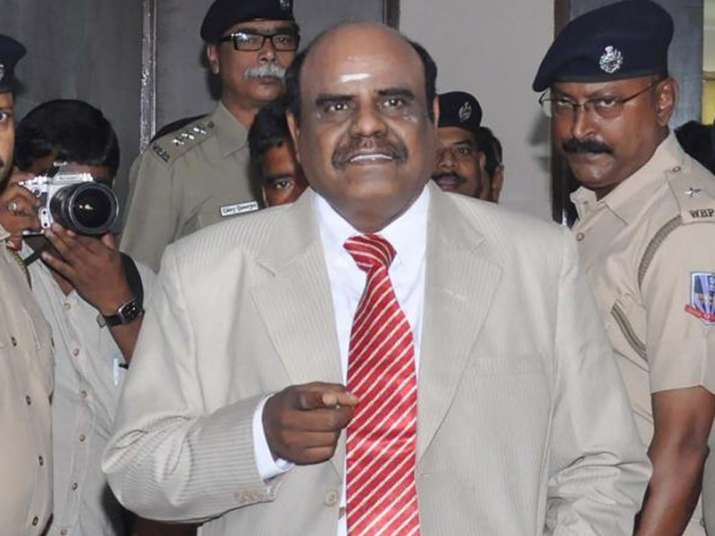 The Supreme Court today barred the media from publishing and reporting the contents of orders passed by controversial Calcutta High Court judge Justice CS Karnan, who was sentenced to six months in jail for contempt. 
A seven-judge constitution bench, headed by Chief Justice J S Khehar also banned the media, both print and electronic, from publishing any statement issued by Justice Karnan. 
Taking note of his past purported judicial orders passed even after being stripped of judicial work which were published by electronic and print media, the apex court said, "We are of the view that no further statements made by him (Justice Karnan) shall be published."
Justice Karnan had interacted with the media in press conferences several times while levelling allegations against various judges of the Supreme Court and also passed several 'orders'. 
The apex court today held him guilty of contempt of court and sentenced him to jail for six months, while ordering that he be taken into custody forthwith. 
Meanwhile, Judge Karnan reached Chennai today on a day when the Supreme Court sentenced him to jail for six months in a contempt case. 
The judge, who arrived in the city before the apex court delivered its verdict, moved into a state guest house. In the afternoon, Justice Karnan addressed the media in his room. 
This is the first time that a sitting high court judge has been awarded jail sentence by the Supreme Court on charges of contempt.