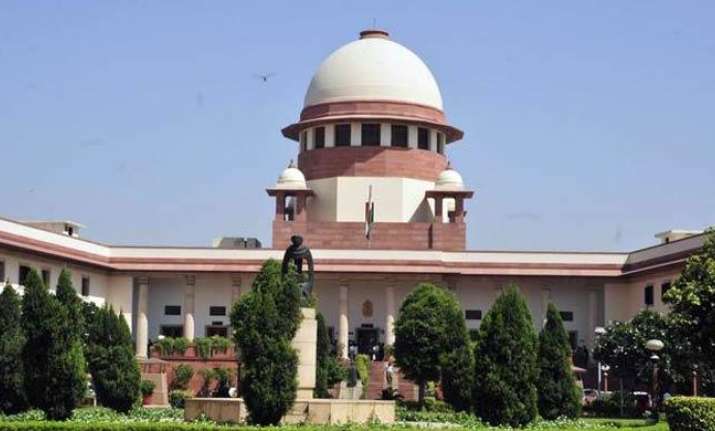 The Supreme Court on Monday agreed to examine the constitutional validity of the March 1, 2014 notification to bifurcate Andhra Pradesh into two states of AP and Telangana from June 2, 2014. 
A bench of Chief Justice J S Khehar and Justice D Y Chandrachud agreed to head the 26 petitions filed by several leaders and NGOs against the AP Reorganisation Act 2014 and directed the court to hand over copies of Centre's reply to all the petitioners concerned.
The petitions were filed by former Andhra Pradesh Chief Minister Kiran Kumar Reddy, former ministers and MLAs to declare the Andhra Pradesh Reorganisation Act 2014 as 'unconstitutional', asserting that such as an action lacked scientific and logical approach.
According to the petitioners, even voting on the matter in the Parliament had been blacked out over ostensible technical glitches and the people are not aware of what transpired in the house. 
Anti-Telangana lawyers claimed that the division was against the spirit of federalism, which was a basic feature of the Constitution, and was unjust, unfair and unreasonable for the people of Andhra. 
During the resumed hearing on Monday, lawyers requested the court to examine the validity of the notification, especially the procedure followed. The Andhra Pradesh Reorgnaisation Bill was cleared in the Lok Sabha in 23 minutes on February 18, 2014 and was passed in the Rajya Sabha two days later, without any amendments suggested by members, they said. 
According to an Economic Times report, Justice Khehar initially observed that the people seemed to have wanted a new state, but admitted that the pleas after lawyers pointed out that there was no such formal request from the then-elected Andhra Pradesh government. 
On the other hand, Additional Solicitor General PS Patwalia, appointed for the PM Modi government, claimed that the due procedure had been followed. A house committee had been set up and its recommendations considered before the bifurcation, he argued.
The erstwhile Congress-led UPA government had in 2014 bifurcated coastal state Andhra Pradesh into two states -- Telangana and Andhra Pradesh with Hyderabad being declared the joint capital for a period of not more than 10 years.
According to an estimate, 1500 have died during the movement for a sepatate state in the former Andhra Pradesh.