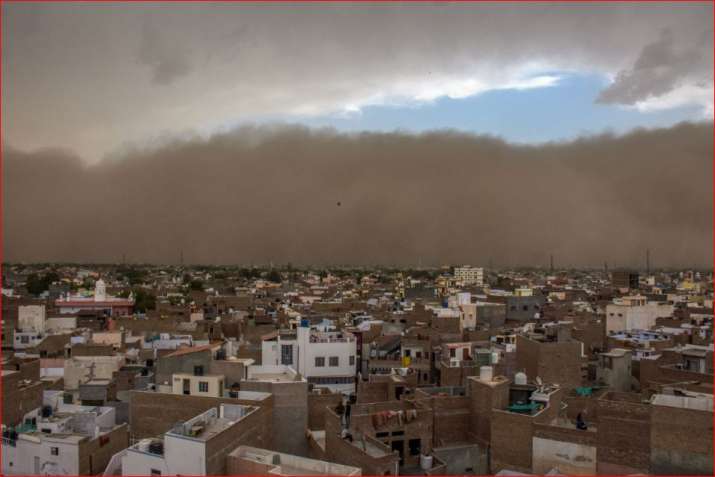 A heavy dust storm wreaked havoc in several parts of western and northern India on Wednesday, killing over 100 people – 64 in Uttar Pradesh, 35 in Rajasthan, 2 each in Uttarakhand, Punjab and Madhya Pradesh – and leaving over 100 injured. The number of deaths is likely to increase further.
According to UP government officials, 64 people were killed in four districts of western Uttar Pradesh, including 36 in Agra, three in Bijnore, two in Saharanpur and one each in Bareilly, Raibareli, Unnao and Chitrakoot. 
The local authorities in each of these areas have issued directions to provide immediate relief and carry out a thorough and full assessment.
A squall and dust storm followed by heavy rain also lashed New Delhi on Wednesday evening and caused traffic snarls in some parts of the national capital.
As it happened: 
04:24 pm: Compensation of Rs 4 lakh each to next of kin of those who died, says Rajasthan minister Gulab Chand Kataria
04:22 pm: 17 people killed in Bharatpur, 9 in Dholpur, 9 in Alwar
04:20 pm: 35 killed, 205 injured in Rajasthan, according to ANI.
02:31 pm: 47 people injured in UP; 160 cattle also dead
02:30 pm: Death toll reaches 64 in Uttar Pradesh
01:20 pm: Houses collapsed and trees and poles were uprooted in the storm that also led to power outages. 
12:24 pm: 
Saddened by the loss of lives due to dust storms in various parts of India. Condolences to the bereaved families. May the injured recover soon.

Have asked officials to coordinate with the respective state governments and work towards assisting those who have been affected: PM

— PMO India (@PMOIndia) May 3, 2018
12:20 pm: Uttar Pradesh Chief Minister Yogi Adityanath has announced a compensation of upto Rs.4 lakhs to the families of the deceased and Rs.50,000 for each of the injured. Further details are awaited.
12:15 pm: Over 30 people were killed in Rajasthan, including 15 deaths in Bharatpur, nine in Dholpur and five in Alwar districts. 
12:10 pm: Rajasthan chief minister Vasundhara Raje condoled the deaths and said in a series of tweets that she has directed ministers and officials in the affected areas to begin relief work and restore utilities.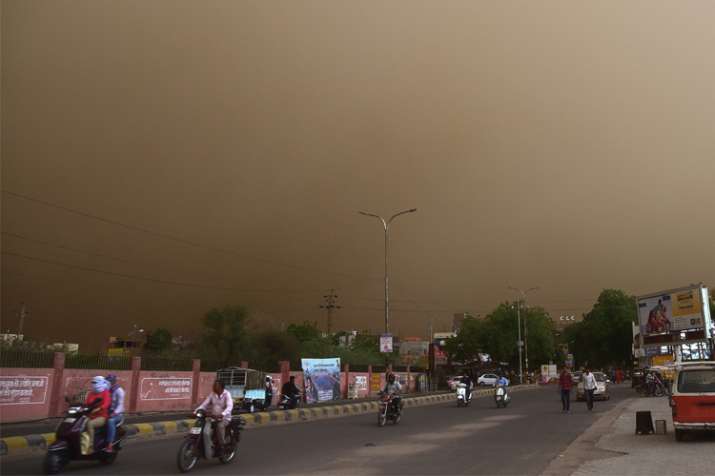 "An unfortunate incident, we have been working closely with local authorities to mitigate the situation," Raje tweeted.
"Shri Gulabchand Kataria ji shall be monitoring situation at Alwar, Shri Arun Chaturvedi ji in Dholpur; Shri Kalicharan Saraf in Bharatpur & Shri Surendrapal Singh ji in Jhunjhunu. The Govt. stands firmly with its people in this time," she added.
Uttarakhand Disaster Mitigation & Management Centre (DMMC) said at least two people were killed in Kumaon and few more injured in other parts due to heavy rains and thunderstorm. 
The high-speed dust storm left a trail of destruction, uprooting hundreds of trees and electricity poles.