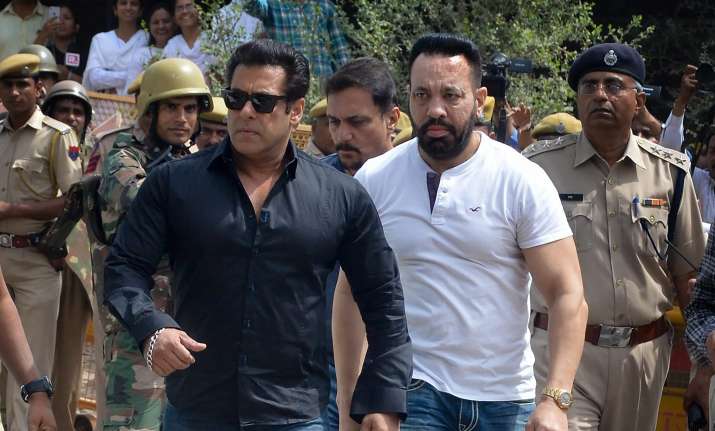 A Jodhpur court on Thursday sentenced Bollywood actor Salman Khan to five years in jail along with a fine of Rs 10,000 in the 1998 blackbuck poaching case. 
However, Salman was later granted bail and released from the Jodhpur jail on Saturday. 
Meanwhile, the other accused in the case – Saif Ali Khan, Sonali Bendre, Tabu and Neelam – were acquitted in the 20-year-old case. 
Here is a timeline of the 1998 blackbuck poaching case: 
October 2, 1998: Three cases were filed against Salman Khan and other actors following a police complaint by the Bishnoi community, alleging their involvement in the killing of two blackbucks. 
October 12, 1998: Salman was arrested, and was released on bail after five days.
April 10, 2006: Salman was convicted in the black buck hunting case by one of the trial courts under the Act of Wildlife Protection Act wherein he was fined for Rs 5,000 along with five years of jail. He spent a week in jail in Jodhpur before being granted bail.
August 31, 2006: The sentence was suspended by the Rajasthan High Court. It, however, ordered the actor not to leave India without a formal permission.
December 2012: The Rajasthan High Court had revised the charges against the actor. In the fresh charges, Salman was charged with Section 9/51 of the Wildlife Protection Act.
December, 18, 2014: Court rejected Khan's plea seeking permission to summon Deputy Commissioner of Police (DCP) and District Magistrate(DM) of Mumbai as witnesses in the case.
July 25, 2016: Salman acquitted by the Rajasthan High Court in the 1998 chinkara poaching case. 
November 11, 2016: Salman Khan was issued notice by the Supreme Court on an appeal by the Rajasthan government challenging his acquittal in blackbuck poaching case. The top court agrees to fast-track the plea.
January 2017: Salman acquitted by Jodhpur court in Arms Act case – one of the three cases related to the killing of blackbucks.
March 24, 2018: Counsel for co-accused completed their argument.
April 5, 2018: Salman Khan convicted in Blackbuck poaching case after 20 years. Five years jail term announced for Khan along with a fine of Rs 10,000.
April 6, 2018: The Sessions Court reserved its order on Salman Khan's bail plea saying it will pronounce the decision at 10.30am on Saturday (April 7). 
April 7, 2018: Salman was granted bail after spending two nights in Jodhpur jail. He finally walked out of the prison to a rousing welcome by fans.