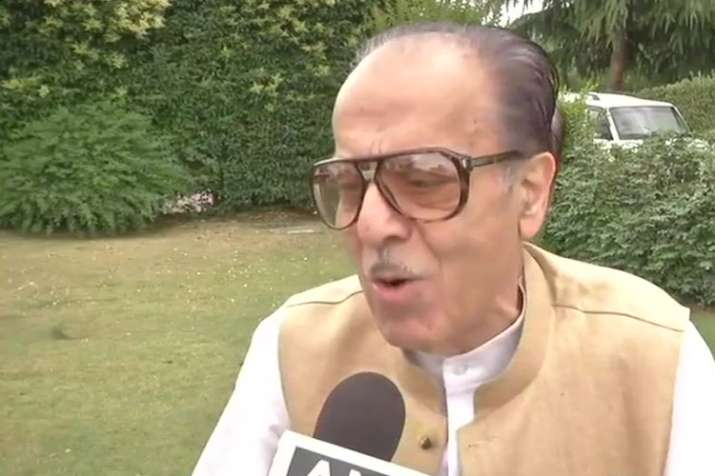 In what could invite trouble for Congress, veteran party leader Saifuddin Soz on Friday said that if given a chance Kashmiris would want to stay independent rather than opt to merge with Pakistan.
Soz approved of former Pakistan President Pervez Musharraf's assessment that if given a chance to exercise their free will, Kashmiris would pick to be independent. "Musharraf said Kashmiris don't want to merge with Pakistan, their first choice is independence. The statement was true then and remains true now also. I say the same but I know that it is not possible," the former Union minister said.
Responding to Soz's remark, BJP MP Subramanian Swamy quipped that those who approve Musharraf's statement should be provided with a 'one-way' ticket to Pakistan.
"As central minister he (Saifuddin Soz) benefited from Centre's power when his daughter was kidnapped by JKLF. There's no use helping these people. Whoever wants to stay here can stay abiding by the Constitution, if they like Musharraf we'll give them a one-way ticket(to Pakistan)," Swamy said.
This is not the first time that Soz has courted a controversy. Last year, the Congress leader had said that he would have liked to hold talks with top Hizbul Mujahideen commander Burhan Wani rather than killing him in encounter.
"Mere bas mein hota toh Burhan Wani ko zinda rakhta aur unse dialogue karta (If it were up to me, Burhan Wani would have been kept alive and a dialogue would have taken place)," Soz had said. Wani, who had become a terror poster boy in the Valley, was gunned down by security forces on July 8, 2016.
Soz's remark has come at a time when Jammu and Kashmir is going through a turbulent time. The state is currently under Governor's rule after the BJP snapped its three-year-old alliance with Mehbooba Mufti's PDP. The Modi government has made it clear that it will deal with terrorists with an iron-hand and given the  security forces to re-start Operation All Out after a month's break during Ramzan to weed out terrorism from the state.
Watch: Congress leader Saifuddin Soz's controversial statement over Kashmir