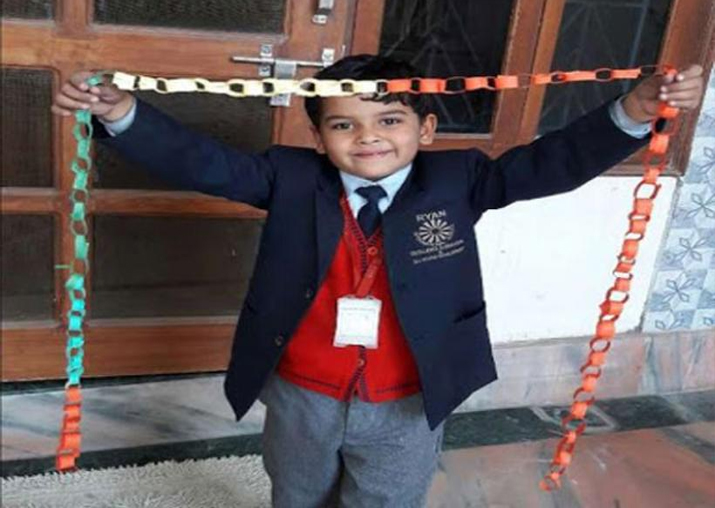 In a major turn of events, the Central Bureau of Investigation (CBI) on Wednesday said that it has apprehended a Class XI student in connection with the killing of a seven-year-old schoolboy in Gurgaon's Ryan International School. 
Pradyuman, a class II student, was found dead in the school bathroom with his throat slit by a sharp-edged weapon on the morning of September 8. 
The Gurgaon Police that probed the murder pinned the blame on school bus conductor Ashok Kumar who has arrested the day Pradyuman's body was found. 
Here is the brief timeline of the events following Pradyuman's murder: 
September 8: Pradyuman Thakur was found dead in a school toilet in the morning of Friday, September 8.
September 8: Police arrested Ashok Kumar, school bus conductor, and claimed to have cracked the case. 
September 10: A government committee reported "security loopholes" in the school. 
September 11: Two top officials of the Ryan International School were arrested while the acting principal detained for questioning in connection with the murder.
September 11: Trustees of Ryan International school move the Bombay High Court on Monday seeking early hearing on their transit anticipatpory bail application. 
September 12: Varun Thakur, father of Pradyuman demands CBI probe into the case.
September 12: The post-mortem report of seven-year-old Pradyuman rules out sexual assault.
September 13: CBSE, SIT teams inspect school in search of clues.
September 14: Police detains 'key witness' school gardener Harpal Singh.
September 14: Bombay High Court rejects the anticipatory bail pleas of the three trustees of Ryan Group  citing jurisdiction issues.
September 16: Ryan trustees - Augustine F. Pinto, his wife Grace and their son Ryan- move Punjab and Haryana High Court for anticipatory bail.
September 22: CBI takes over probe after a notification from the central government.
September 23: CBI visits Ryan School, gets custody of accused bus conductor Ashok.
September 28: Punjab and Haryana HC stays arrest of Pinto family till October 7.
October 7: Punjab and Haryana HC grants interim bail to Pinto family till December 5.
November 8: CBI arrests Class XI student in connection with the killing of a seven-year-old Pradyuman.