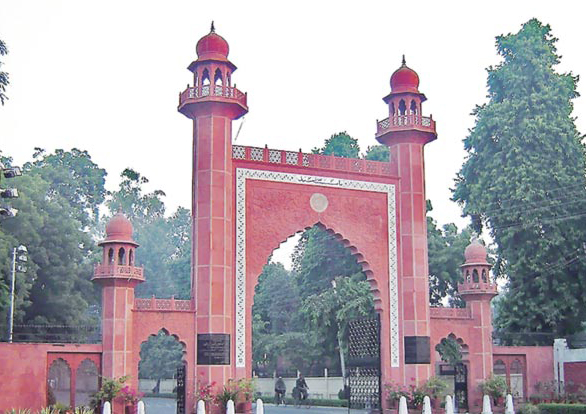 In a move that could spark row, activists of Rashtriya Swayamsevak Sangh (RSS) have written a letter to Aligarh Muslim University (AMU) vice chancellor Tariq Mansoor seeking permission to allow to organise 'shakha' (camps) inside the varsity campus. 
In the letter addressed to the VC, RSS activist Mohammad Ameer Rashid said that there is a misconception among the students of the minority community about the right-wing outfit. 
"There is a dire need for the students to know the truth about the RSS. Many students are giving baseless statements against the organisation and spreading misinformation," Rashid said in the letter. 
He said that RSS is dedicated towards the cause of the nation and said that it doesn't discriminate among people on the basis of religious beliefs.
He added that it is important to apprise the students about the real ideology of the RSS, hence they be allowed to organise camps within the university premises.
Reacting on the same, AMU Students Union President Mashkoor Ahmed said they will oppose the move, adding that they will not allow the AMU to convert into a political hub.  He said that the RSS ideology is to divide the nation, adding that if required, students will fight for it.