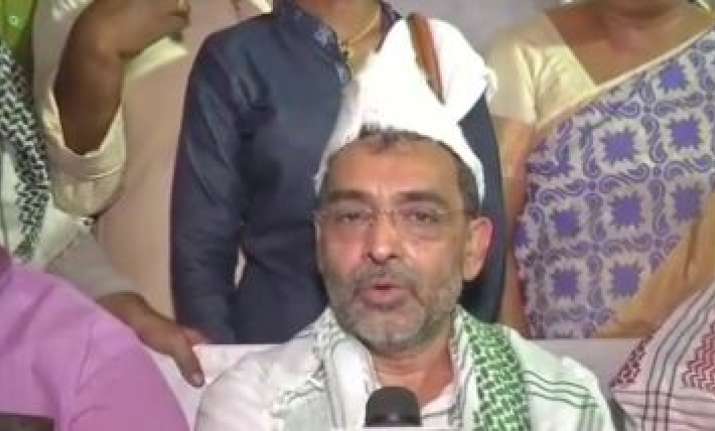 "RJD has lost its base. To find a base, they are making such statements, but they mean nothing to me," said RLSP chief Upendra Kushwaha on Tejashwi Yadav's invitation to join 'Mahagathbandhan'.
"It's necessary for Modi Ji to remain PM in the interest of the nation. He will be PM next time too," he added, reported ANI on Monday.
RJD leader Tejashwi Yadav had said that RLSP chief had no place in the NDA and hinted that the Union minister would be welcomed if he chose to switch sides and join the RJD-led grand alliance in Bihar. 
"It has been evident that Kushwaha has no place in the NDA, of which his party is a constituent. He has been ploughing a lonely furrow on a number of issues," Yadav, the RJD heir apparent, told reporters, reported PTI. 
Asked whether the RJD would accept Kushwaha's RLSP into the Grand Alliance of which RJD is the largest partner, Yadav said, "It is for him to take a decision. If he wishes to come with us, we will think over the matter." 
It is interesting to mention here that Yadav's invitation has come a few hours after former Chief Minister (and also Hindustani Awam Morcha president Jitan Ram Manjhi) urged Kushwaha to quit the PM Narendra Modi led NDA. Manjhi requested him to join the grand alliance. 
Manjhi also joined the RJD-Congress combine in March. Earlier, he was with the NDA.
It is believed that Kushwaha is uncomfortable after JD(U) demanded that Nitish Kumar should be the face in Bihar.