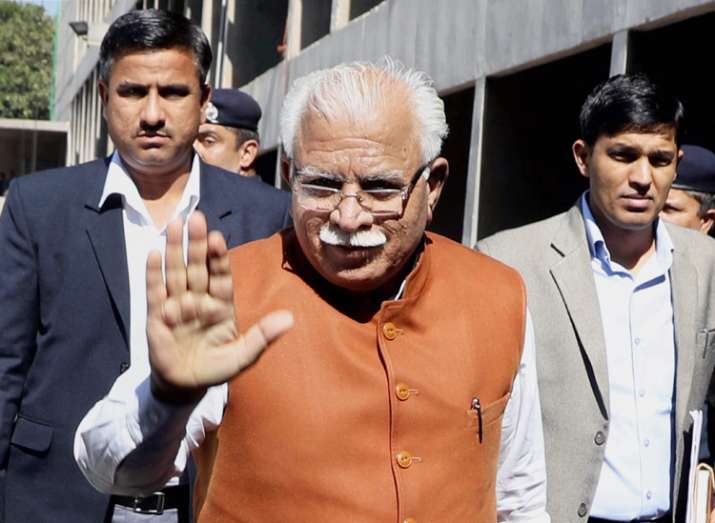 Chief Minister Manohar Lal Khattar's BJP-led government in Haryana, which is making all efforts to revive the "lost" Saraswati river, is considering a proposal that seeks to rename the Indus Valley civilisation as the Sarasvati river civilisation since the "river is no more a myth."
This is one of several recommendations that the Haryana Sarasvati Heritage Development Board (HSHDB) will send to the government. How far the move will be opposed by the government is clear from the fact that the board has Khattar as its Chairman. 
The recommendations are being made after the successful conclusion of the Saraswati Mahotsav in January, The Indian Express reported. A two-day international conference on the Saraswati river was held at the Kurukshetra University as part of the Mahotsav.
"Considering the state of knowledge regarding the Sarasvati river in presentations by international and national experts, it was felt by experts that the Sarasvati river is no more a myth, its existence is a reality. Further, the name of the Indus Valley civilisation in our country be rechristened as Sarasvati river civilisation," the draft recommendation by the Board, which chooses to spell Saraswati with a 'v', says. 
Prashant Bhardwaj, Deputy Chairman of the HSHDB, said, "We passed a resolution on the concluding day of the conference held during the Sarasvati Mahotsav to rename the Indus civilisation as the Sarasvati civilisation. There are 1097 sites in India associated with the Indus Valley civilisation, while in Pakistan there are only 70 to 80 sites." 
The state government has already undertaken the mammoth task of excavation of the river, which finds its origin in the vedic era.
Construction of a palaeo-channel, digging of borewells, carbon-dating and other works have already been initiated.
Two days ago, Leader of the Opposition and INLD MLA Abhay Singh Chautala took a dig at the Saraswati river project saying it for the first time it is being seen that a government was putting all its efforts in digging up a lost river.
"Never heard before a river being dug up," he said in the Haryana Assembly.
However, senior BJP Minister Ram Bilas Sharma said the present government will one day revive the river and show water actually flows in the 32 km stretch from Adibadri in Haryana's Yamunanagar district.