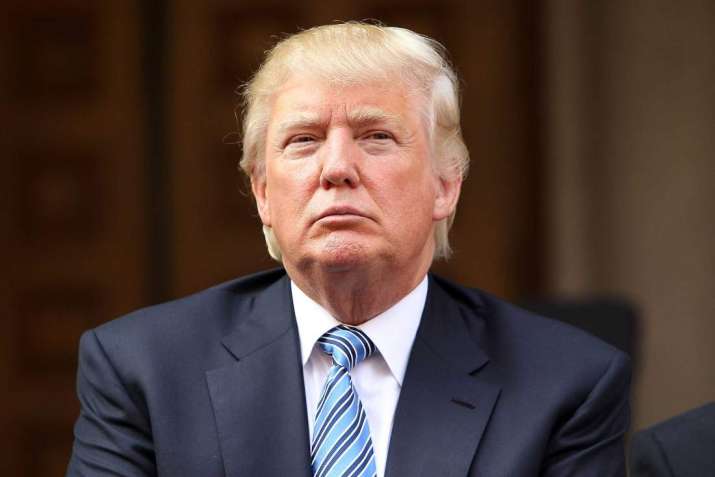 The huge hue and cry in the United States following Donald Trump's 'shock win' has strangely started to reverberate in Europe too. One can understand the shock and angst of people who supported Hillary Clinton. They are not ready to accept  Donald Trump as a winner and as their future president. 
The strongest voice against Donald Trump from Europe has been that of French President Francois Hollande, a Hillary supporter. After the election results, President Francois Hollande said Trump's victory "opens a period of uncertainty" and there is now a greater need for a united Europe to wield influence on the international stage to promote its values and interests, whenever they are challenged. Other liberal voices of west had criticized Trump, but not as bluntly as Hollande.
German Chancellor Angela Merkel said, "I watched the election result with particular suspense. Someone elected to be President by the American people in free and fair elections has importance far beyond the USA. It's very important to understand why US results will effect the land beyond its boundaries." 
Seems the powerful west's liberal defender Angela Merkel is also feeling the pressure. But the big question is why some European leaders are against Donald Trump's win.
Is it due to his policies? I would say no. This discomfort among European leaders is less about him and more about his ideology. Actually, it is a matter of Liberals vs the Right. 
After 11 years in power, Angela Merkel is losing her ground in the country. 
At home, the far-right Alternative for Germany party has scored a string of wins in state elections. During March election this year, the far-right Alternative for Germany party (AFD) won a quarter of the public vote. The party uses campaign slogans like "Secure the borders" and "Stop the asylum chaos". 
Its leader, Frauke Petry, caused a major controversy when she suggested using guns to keep illegal immigrants out of the country. Against popular opinion, Angela Merkel opened the borders for immigrants and also advocated it on the floor of the European Union.
After the deadly Paris attacks, the anger against the migrants has risen in France. Reports suggest that a good number of ISIS terrorists who carried out the November 13 Paris attacks entered Europe as migrants. Since then, France is going through a chaotic tenure of Liberal leader Francois Hollande.
Other than the economy, France is facing major challenges on the front of national security and managing migrants. Recently, huge violence broke out in Calais where millions of migrants were waiting for their transit to England. 
French police, following the recent terror attacks and rise in crime involving migrants, is demanding more guns and weapons. Country's state of emergency imposed after last year's terror attacks in Paris is likely to be extended. In this chaotic scenario, the far-right leaders are gaining ground. 
Marine Le Pen is one of the most talked about leaders in France right now. The leader of the country's conservative Front National Party is running for presidential election next year. The previous polls have found her to be twice as popular as incumbent Francois Hollande. Le Pen relates to Trump, as she is also staunchly opposed to immigration, particularly of Muslims. Like Brexit, her party is also calling for a similar movement in France called 'Frexit'.
The significance of Donald Trump's victory in the west is being seen as a rise of Right wing leaders. During his election campaign, Trump was harsh on immigrants and particularly on Muslims. Before resuming office, Trump has already started working on his most controversial policy i.e. immigration. He said his priority is to deport three million immigrants having criminal records. President Obama, it may be noted, has deported more than two million undocumented immigrants during his time.
Trump's hard line views on immigrants has been seen as a major reason for his victory. 
A similar trend might be seen in Europe, as well. 
A question then arises as to why right wing leaders are gaining popularity. Liberals mark them as fascist or extremist. But before doing so they must introspect. 
It's the people who gave them the power and it's the same people who are now behind the transition. 
I recount my recent conversation with a group of young French journalists. I asked them about Paris attacks and immigrants issues. They saw no connection between attacks and immigrants. But there are others who don't  share similar views. 
Locals are not ready to accept more immigrants in their land and are unwilling to share shrinking resources with them. 
National security is also at risk. Without addressing local concerns, and in the name of humanity, aren't liberals trying to ignore reality? 
But we might get answers soon. Other than German and French elections next year where far-right anti-immigrant parties are gaining ground, there are more European countries that will vote. 
On December 4, the Austrians are going to elect a President and there are good chances that Norbert Hofer of the right wing, anti-immigrant Freedom party may win. If that happens, Hofer will be the first head of state from the far right to enter office in an EU state since 1945. 
Another big economic power of  EU, Netherlands will vote next year in March. Geert Wilders, the populist leader of the Freedom party of right wing and anti-immigration campaigner, is neck-to-neck in opinion polls with Prime Minister Mark Rutte's liberals.
If these trends yield corresponding results, the battle for the Liberals of west may not be restricted to one for their power, but one that could potentially determine the very existence of the European Union.