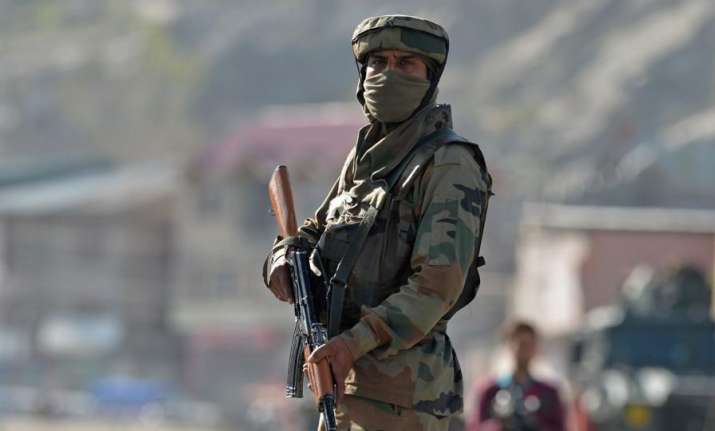 Over 100 Army officers of the rank of lieutenant colonel and major have approached the Supreme Court alleging "discrimination and injustice" in promotion of officers of the services corps. The officers of the services corps, through their plea, have said in the apex court that their services should not be deployed in operational areas along with the combat arms if parity in promotion is not granted.
"The action of the Army and the Union government in selectively treating officers of services corps as 'operational' for the purpose of deployment in operational areas but 'non-operational' for the purpose of being considered for promotion is violating the fundamental rights of the petitioners and other middle level Army officers," the petition said.
"This act of Army and Union government (discrimination in promotion) has created tremendous injustice to the petitioners and others which is detrimental to the morale of the officers and, in turn, to the defence of the country," they said in their petition.
The plea contends that services corps officers were deployed in operational areas and faced challenges similar to officers of combat arms corps. However, there was disparity when it came to promotional avenues available to officers of combat arms. This, they said, was hurting the morale of the services corps' officers who had dedicatedly discharged their duty for more than 10-15 years.
On February 15 last year, the SC had resolved an earlier petition by services corps officers complaining of meagre allocation of colonel posts for promotion. It was done with the help of a report by the Ajay Vikram Singh Committee, which was tasked post-Kargil war to reduce the age of commanders of battalions and brigades, Times of India reported.
Without questioning the SC's February 15 decision, the petitioners said they were challenging the selective treatment of services corps officers as 'operational' when the need arose and relegating them to 'non-operational' when it concerned promotions, the report said.
The petitioners pointed out that the sacrifices of officers of services corps are at par, if not more, with officers of combat arms corps in the Indian Army.
"Officers from all other corps (like Signals) in the Indian Army, who are similarly placed as the petitioners, are being considered as 'operational' for all purposes while officers of services corps have been discriminated arbitrarily despite the fact that there is no difference in deployment and other duties which they are bound by the Army Act to discharge," they added.
The petitioners have now urged the apex court to order the government and the Army "to uphold the law that the combat services are an integral and operational arm of the regular Indian Army and treat combat services at par with the other corps of regular Army".
"In the alternative, the government and Army may be restrained from routinely deploying services corps in any area of operation, save and except in circumstances of exigencies," TOI quoted the petitioners as saying.