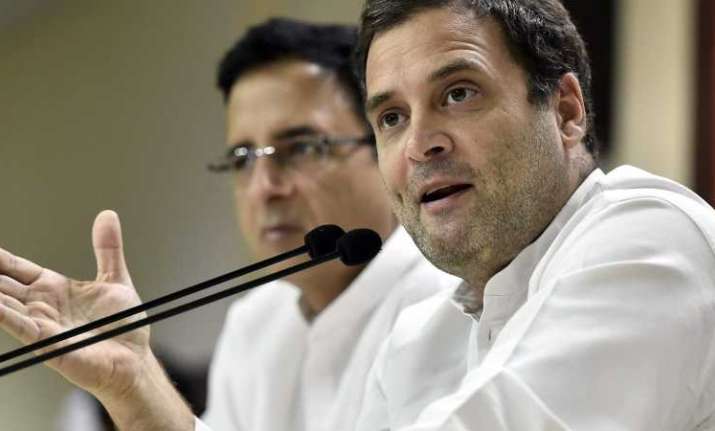 Rahul Gandhi on Sunday reiterated his committment to building a strong, united and vibrant Congress as he completed one year as the party president. 
Gandhi took over the reins of Congress from his mother Sonia Gandhi in the presence of the 132-year-old party's top brass and his family members on December 16 last year. 
"On the 1st anniversary of taking over as Congress President, I reiterate my commitment to building a strong, united and vibrant Congress party.
"I am overwhelmed by the greetings and messages I've received today and thank each and every one of you for your affection and support," he posted on Twitter on Sunday. 
Rahul Gandhi's elevation came close to five years after he was appointed party vice president in January 2013 and endless speculation about his impending promotion over the past couple of years after Sonia Gandhi started keeping indifferent health.
Before Rahul Gandhi, other members of the family who occupied the post of Congress president were Motilal Nehru, Jawaharlal Nehru, Indira Gandhi, Rajiv Gandhi, Sonia Gandhi
The family was at the helm of the Congress's affairs after independence for at least 38 years: Jawaharlal Nehru for more than three years, his daughter Indira Gandhi and her son Rajiv Gandhi for eight years each, and Sonia Gandhi for a record 19 years.