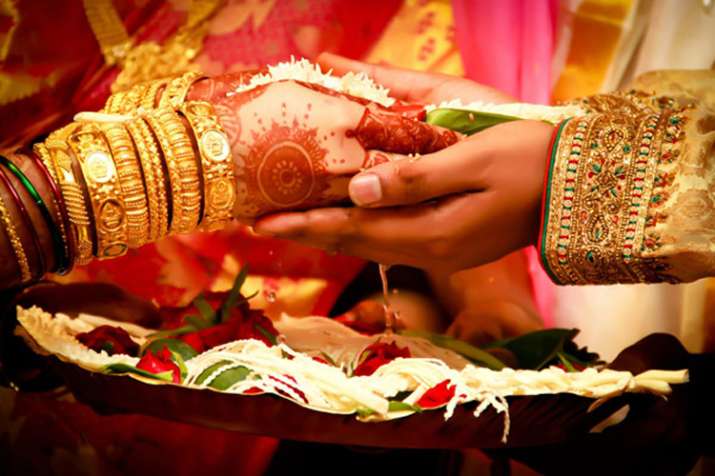 Loren Justin in October lodged a complaint with the Kochi police that his wife Megha had disappeared with jewellery worth Rs 15 lakh sometime after the nuptials. 
Kerala police, on investigation realised that the same woman had duped three other wealthy men from the state. 
After a two-month probe, a Kerala police team arrived in Noida last week in the pursuit of Justin's "wife" and started tracking her location.
Assisted by local police, Kerala cops raided Amrapali Zodiac Society in Sector 120 of Noida and arrested Megha Bhargav, her sister Prachi and her brother-in-law Devendra Sharma. 
28-year-old Megha has allegedly duped 11 wealthy men in her con career, according to a report by the Times of India. 
Her story seems to be straight out of the recent Bollywood flick 'Dolly Ki Doli' where Sonam Kapoor's character duped several men after marrying them. 
Her targets:
Megha's targets were rich but matrimonially disadvantaged men liked divorcees, those with physical disabilities or dark-complexioned aspirants.
"Since the bride was good looking, several men easily fell into her trap," said inspector Sunil of Kerala Police. 
The conwoman was helped by an associate called Mahendra, who identified targets for her after careful research. He is yet to be acaught after he escaped Saturday's raid in Noida.
Modus operandi: 
She would trap the men with her good looks and charm and ultimately marry them. She would stay with them for a while, biding her time till an apt moment when she could spike a beverage with sedatives and make off with all the valuables in the house.
Bhargav, originally from Indore, admitted to having married four men, including Justin in interrogation. However, she has denied that she had duped them.
She claimed she opted out of the marriages when her relationship with her "husbands" deteriorated. The 28-year-old has been taken to Kochi on a transit remand to face charges there.