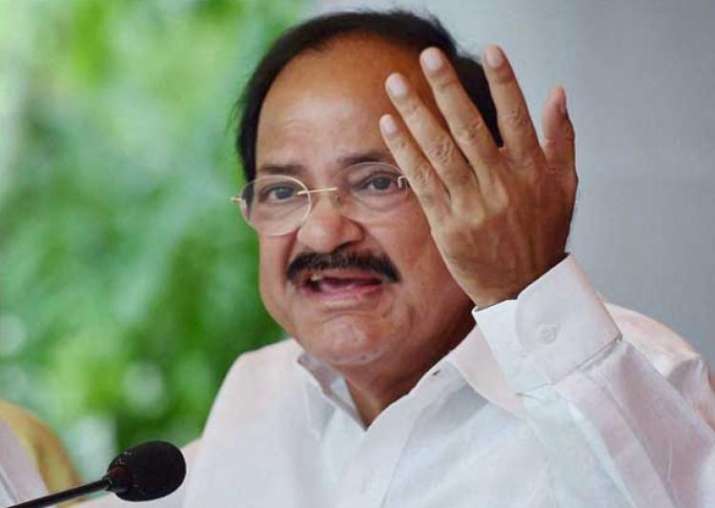 Rajya Sabha Chairman M. Venkaiah Naidu on Friday urged the government to reach out to different political parties to end the three-week-long impasse in the Rajya Sabha and hoped that order would be restored in the House from Monday.
"We have a long list of business. I hope the Parliamentary Affairs Minister and the government will also take into confidence the members of different political parties and come to some understanding by Monday. At least the House should run and have all this business," Naidu said in the House.
"Today (Friday) we are completing three weeks (of logjam). During my long stint in public life, I have seen very few distressing events as the present one. Rajya Sabha, the House of elders, could not discharge the mandated duties for three weeks. As the Chairman, I tried everything that I could but no result," Naidu said earlier.
"All sections of the House need to introspect as to why as the upper House of Parliament, we have let down the people of the country for three long weeks," he added.
Naidu said that persisting with disruptions for three weeks had no justification. 
"I know some of you have to say that it is not the first time such a thing is happening. For how long do you keep justifying the present wrong based on those of the past? People of the country are aspiring for a certain change. Should the change not begin with the Rajya Sabha, the House of elders," he asked.
He said he had been getting queries from the public as to why the House was not being adjourned sine die. 
"Will the next week be any different? I am sad to note that I would not like to hazard any guess. I leave it to the leaders and honourable members of Parliament of all sides to reflect and decide if you are going to change for better... It is for you to rekindle the hope. You have to decide," the Chairman said.