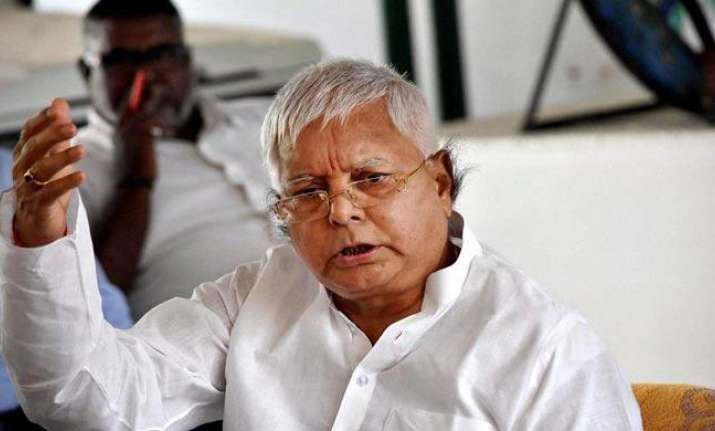 The Ranchi High Court on Friday granted a provisional bail of six weeks to the RJD supremo and former Bihar Chief Minister Lalu Prasad Yadav on medical grounds.
On Friday, Lalu Yadav – who is serving jail sentence in Ranchi after being convicted in multiple fodder scam-related cases – had arrived in Patna on Friday to attend his son Tej Pratap Yadav's wedding on Saturday.
Lalu was released on a three-day parole for attending his son's marriage though he had sought a five-day parole.
Lalu's son Tej Pratap Yadav is set to tie the knot with Aishwarya Rai at a function in Patna on May 12. The couple got engaged in a ceremony at Hotel Maurya in Patna on April 18. 
Lalu could not attend his son's engagement ceremony on April 18 following which Tej Pratap had tweeted "Miss you PAPA". 
The jailed RJD chief had been undergoing treatment at the RIMS hospital in the Jharkhand capital.