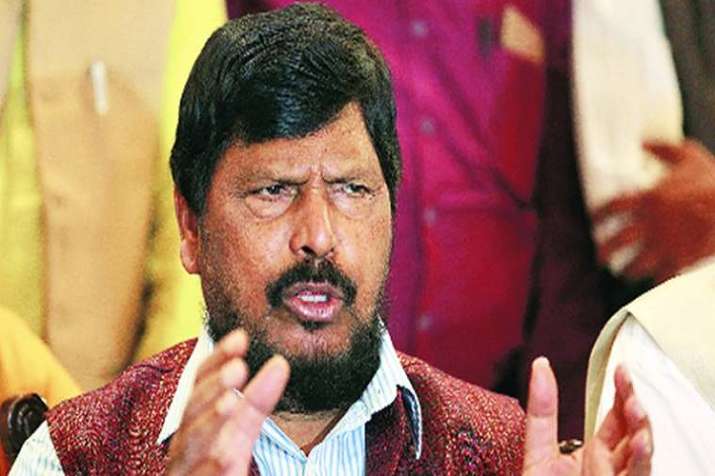 Union Minister and Republic Party of India (Athawale) chief Ramdas Athawale, who was slapped by a party worker on Saturday has said that someone furious and jealous of his growing popularity might have conspired against him.
Athawale was slapped by a worker of his party's youth wing Pravin Gosavi on Saturday night during an event in Maharashtra's Ambarnath city. Gosavi was thrashed by the public and later detained by the police.
Speaking to reporters, Athawale said; "I'm a popular leader, this might have been done at the behest of someone who is angry over something. Security arrangement there wasn't adequate".
He added that he would meet Chief Minister Devendra Fadnavis over the incident and also sought an investigation into the matter.
"This incident must be probed from every possible angle. I request my party workers to maintain peace and should not indulge in any such activity that would create law and order problem".
Meanwhile, members of the Republican Party of India (Athawale) have called for a state-wide bandh on Sunday to protest against the incident.