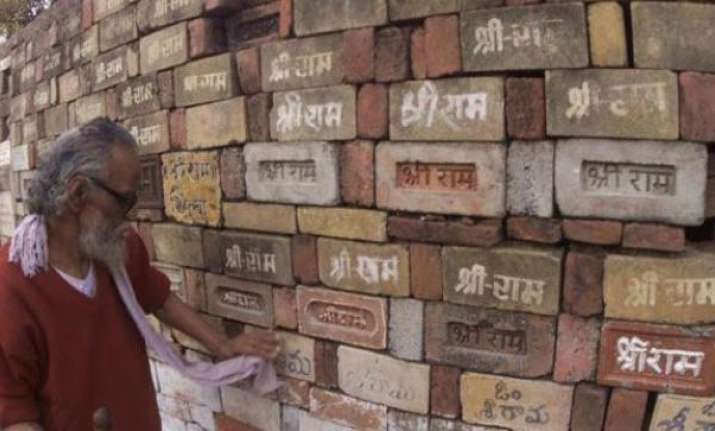 Amid the raging debate over the contentious issue of construction of Ram temple in Ayodhya, the Rashtriya Swayamsevak Sangh (RSS) has threatened to launch an agitation if needed. Speaking to reporters at a press conference after RSS' National Executive meeting in Uttan, Maharashtra, the organisation's general secretary Bhaiyyaji Joshi said Hindus were feeling 'insulted' by the Supreme Court's declaration that it had priorities other than the Ayodhya issue.
Joshi suggested that the government should bring an ordinance if all options fail to resolve the decades-old issue. 
"We will not hesitate to launch an agitation for Ram temple, if needed, but since the matter is in the Supreme Court, there are restrictions," Joshi said when asked by  whether the RSS will launch an agitation for Ram temple construction like in the 1990s.
"We respect the Supreme Court and urge it to take into consideration sentiments of hindus," Joshi said "The wait for the (Supreme) court's verdict has been too long. Since the matter was listed on October 29, we felt Hindus would get good news before Diwali. But the Supreme Court deferred the hearing," he said.
Union minister wants legislation for Ram mandir
Meanwhile, joining the chorus for the construction of Ram temple, Union Minister Vijay Goel said it should be undertaken at the earliest even if a legislation is required.
Goel is perhaps the first union minister to suggest exploring a legislative route for the construction of the temple.
Goel, the Union Minister of State for Parliamentary Affairs, said a campaign, 'Ek Diya, Ram ke Naam', for the construction of the Ram temple would be launched on Saturday.
Shiv Sena reacts
Reacting to Joshi's remarks on the agitation for a Ram temple, estranged BJP ally Shiv Sena said the RSS should bring down the Modi government if it felt the need to launch such a stir.
"The issue of Ram temple was sidelined after the Modi government assumed office. When the Sena took up the issue and decided to insist on the construction of the temple, the RSS now feels a need for agitation to press the demand," Sena chief Uddhav Thackeray told reporters in Mumbai. 
Thackeray is going to Ayodhya later this month in support of the Ram temple.
"If you (the RSS) feel the need for agitation despite having a strong government in place, why don't you pull down this government," he said.
WATCH: RSS says it won't hesitate to launch 1990-like agitation for Ram temple
(With inputs from agencies)