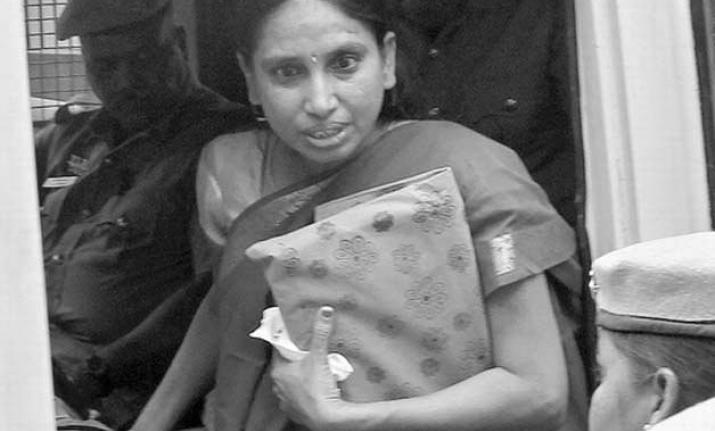 The Madras High Court on Friday dismissed convict Nalini's petition seeking premature release in Rajiv Gandhi assassination case. Nalini, who is presently serving a life sentence, had sought premature release under the 1994 state government scheme under Article 161 (powers of Governor to grant pardon). 
A division bench, comprising Justices KK Sasidharan and R Subramanian, had reserved the order on April 24 on the plea by Nalini.
The state government had opposed the plea citing pendency of a similar matter in the Supreme Court then. Following this, the single judge had asked it to consider the representation subject to the outcome of the apex court proceedings. 
The top court had in its March 2016 order made it clear that for premature release pleas under CrPc Section 435, concurrence of the Centre was required in cases handled by central agencies such as the CBI. 
Upholding the single judge's order, the division bench said Nalini will have to wait for the outcome of the matter pending before the Supreme Court, and dismissed her appeal. "The bench is in full agreement with the views expressed by the learned single judge," the bench said. 
During arguments before the bench, Nalini's counsel Radhakrishnan said the top court order was nowhere connected with the present case as his client had sought premature release under Article 161. 
-With PTI inputs