Follow us on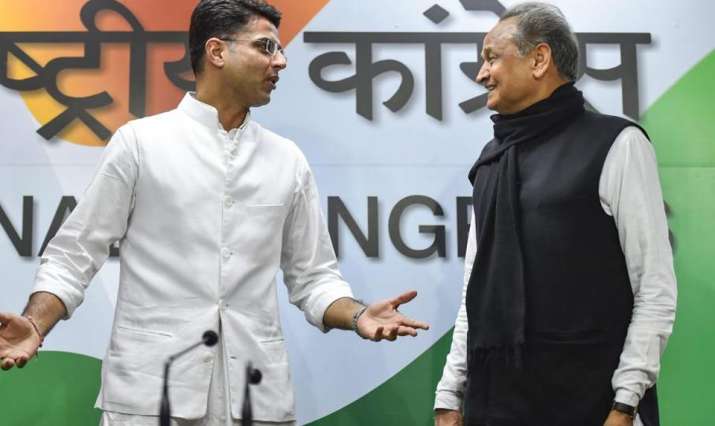 Infighting in Rajasthan Congress has come out in the open after the party was wiped out in the state in the recently concluded Lok Sabha election.
Congress MLA Prithviraj Meena has, according to sources, demanded Ashok Gehlot's resignation from the chief minister's post.
He even suggested that Sachin Pilot should be made the chief minister instead.
This comes only two days after Chief Minister Ashok Gehlot blamed his deputy, Sachin Pilot, for his son's humiliating defeat from the Jodhpur Lok Sabha constituency. Vaibhav Gehlot had lost to BJP's Gajendra Singh Shekhawat by a margin of 2.74 lakh votes.
According to Meena, however, the main reason for the party's loss in Lok Sabha election was not naming Sachin Pilot as the chief minister.
He further said that Ashok Ghelot should own up to the Congress' loss in Rajasthan, adding the state now needed a younger face.   
After the Lok Sabha results came in, Gehlot faced criticism that he focussed more on his son, ignoring other seats.