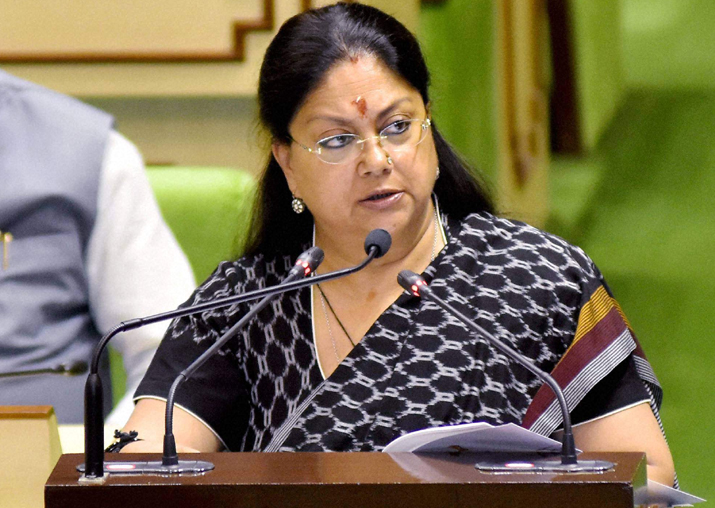 Rajasthan Chief Minister Vasundhara Raje has written a letter to Information and Broadcasting Minister Smriti Irani requesting her to defer the release of Bollywood periodic drama Padmavati which has been at the centre of the storm over alleged meddling with the facts.
Raje asked the Central minister not to allow the screening of Sanjay Leela Bhansali's film "until some changes are made to it".
In her letter, the CM stated that if the film is released on December 1, it may create law and order problems. 
She added that changes were required before its release so that "it does not hurt the sentiments of any community". 
Bhansali has been facing the ire of various groups and self-styled experts on what they term as 'erroneous' depiction of Rajput queen Rani Padmavati.
There have been protests and violence against Bhansali and opposition to the film right from the time it was being shot at various locales in different parts of India and now, as it prepares for release globally soon.
Barring these groups and individuals, the entire film fraternity and civil society members have expressed support to Bhansali for his latest film venture.