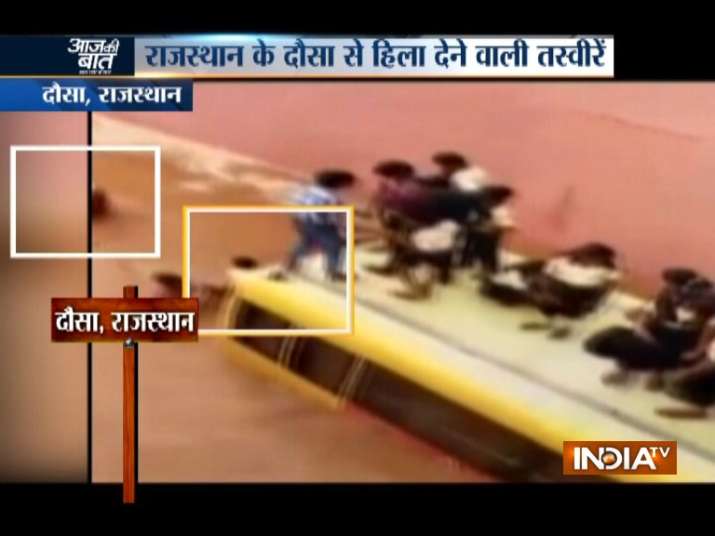 In a courageous act, a driver saved the lives of around 50 students after the bus carrying them got submerged in a flooded underpass in Rajasthan's Dausa district.
The incident took place in Lalsot area of Dausa district.
The underpass, in which the bus got submerged, was flooded by two days of incessant rain in the area. 
The bus entered the underpass as the driver was unaware of the water level. The bus started sinking moments after it entered the underpass.
However, the bus driver acted wisely and helped the students climb the bus roof one by one.
The local people saw the students at the roof of the bus and they assembled there. They handed down ropes to the students who were safely recused.
Watch: Brave driver saves lives of 50 students