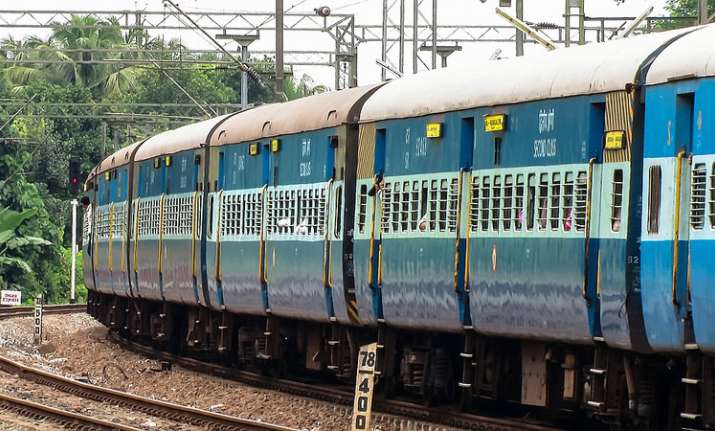 In an attempt to accommodate more passengers without adding additional coaches, Indian Railways have decided to increase number of reservation against cancellation (RAC) berths in all trains.
It would mean more waitlisted passenger will be upgraded to RAC status. The move will help in allowing more persons to travel in the train. RAC passengers are provided sitting accommodation on lower side-berths.
The state-run transporter has decided to increase the number of RAC berths in Sleeper coaches to seven from the current five. As a result, 14 passengers can be accommodated instead of 10 now. The enhanced RAC accommodation will be available in trains in which booking will be opened from 16th January, 2017.
However, it would also mean the passengers in RAC list will not be upgraded to confirmed seats, in other words if you get an RAC status at the time of reservation, your ticket status will remain unchanged, short or long, till the end of the journey.
In 3AC coaches, RAC berths have been increased to four from two earlier to accommodate eight passengers instead of four. In 2AC coaches, such berths have been increased to three from the existing two.
Notedly, More than 50 per cent of trains run with 24 coaches (maximum permitted number). Each train has 13 to 15 sleeper coaches. The revised allocation would add a minimum of 35 to 40 passengers in all the classes.
"This move is likely to help the railways earn anywhere between Rs 250 crore and Rs 300 crore a year as the number of passengers traveling on authorized tickets is likely to increase," a senior official told Times of India.
Besides, the Railways has also tactfully changed the berth allocation practice for children within the age group of 5-12 years. The full fare has to be paid now in case the child requires a seat. Else, you need to pay half the price but without any seat. Earlier, half fare for children in the age group was charged with a full-berth allocation.