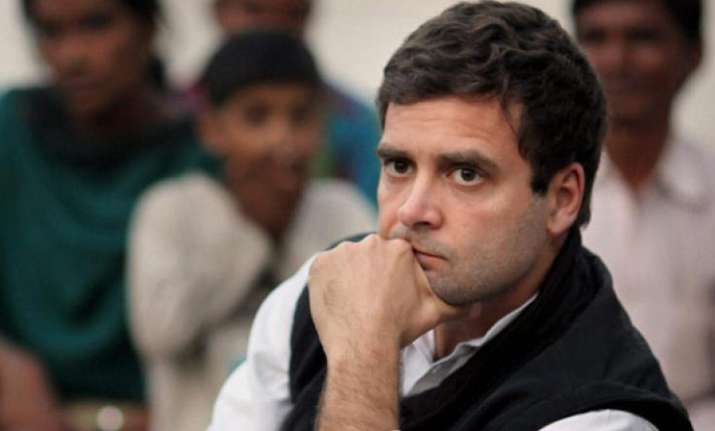 In an embarrassing moment, Congress president Rahul Gandhi failed to answer a question on NCC training and its benefits during an interaction with students in Karnataka on Saturday. 
The Gandhi scion was interacting with the students at the Maharani's Arts College of Women when he was asked a question on NCC cadets. 
"I don't know the details of NCC training & that type of stuff, so I won't be able to answer that question," Gandhi replied when a student asked him about what benefits will he provide to NCC cadets after passing 'C' certificate examination.
As soon as the 47-year-old party chief made the remark, NCC cadets began questioning his knowledge. 
Hardik Dahiya, a cadet, said that the NCC is like the second Army and that the Congress president should know about it. 
"NCC is like the 2nd Army. We're around 15 lakh in India. After C certificate, we need more opportunities to make India proud. He should at least know about it," the cadet said.
Another NCC cadet, Sanjana Singh, voiced strong criticism and said that it is the second line of defence and not "other stuff." 
"Surprised he doesn't have details of NCC. It isn't "other stuff". It's 2nd line of defence. Hope Rahul Gandhi learns about it. It's important for leader to know about it," she said. 
"Everybody in India knows what NCC is. It is a thing to be aware about and everyone should have knowledge about it," another NCC cadet, Maulik Kumar added.
The NCC, which operates under the defence ministry, recruits and gives military training to cadets in high schools, colleges and universities all over the country.
Rahul Gandhi, who is on his fourth visit to Karnataka since February, will be holding public meetings and interact with party cadres and people in Mysuru, Mandya and Chamrajnagar districts.
WATCH VIDEO: