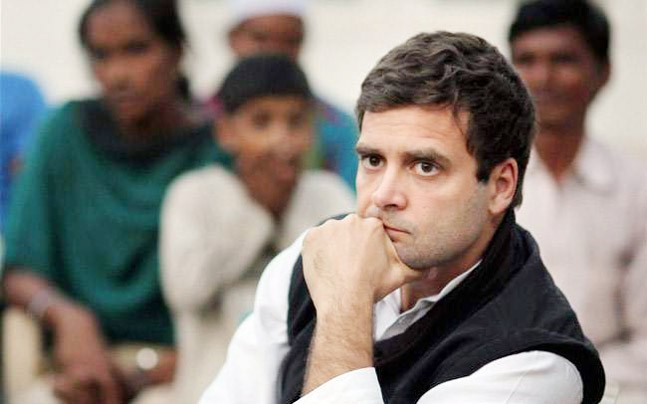 Congress President Rahul Gandhi yet again found himself in a tight spot as he was mercilessly trolled on social media for saying that Coca-Cola and McDonald's were started by a shikanji seller and a dhaba owner respectively. Soon after he made the comments, Twitterati began reacting and the Gandhi scion became the butt of jokes once more. 
"Coca-Cola wala America mein shikanji bechta tha", "McDonald's wala dhaba chalata tha", Gandhi said addressing the OBC national convention of the party at Talkatora Stadium in Delhi. 
He said that the Coca Cola company was started by a "shikanji waala" who used to sell shikanji in the US. "His experience and efforts were appreciated by the people. He got money and started Coca Cola," he added. Rahul then also went on to say that McDonalds was started by a person who used to run a Dhaba.
Take a look at how Twitterati reacted on Rahul Gandhi's speech at Congress' OBC meet in Delhi:
Shikanji owner at United States#AccordingToRahulGandhi pic.twitter.com/cMzNJNrwb9

— उपासना (@i_upasana) June 11, 2018
The man who invented LAYS chips and later sold the brand to PEPSICO#AccordingToRahulGandhi pic.twitter.com/tBMJt1Szn6

— Girish S (@girishs2) June 11, 2018
Frooti , Maaza and Slice Owners

#AccordingToRahulGandhi pic.twitter.com/GgJLJEV0pM

— Fidus Achates (@Sohni_Bose) June 11, 2018
#AccordingToRahulGandhi he is owner of Sleepwell mattresses. pic.twitter.com/B3Fh8YPAZP

— Nimesh (@nimsjosh) June 11, 2018
#AccordingToRahulGandhi Marlboro owner before he became famous pic.twitter.com/l2dE0VtEgz

— Murali/ಮುರಳಿ/முரளி (@memurali) June 11, 2018
Sunder @sundarpichai worked here before he was spotted by GOOGLE Board of Directors #AccordingToRahulGandhi pic.twitter.com/odGlfxZtZy

— Girish S (@girishs2) June 11, 2018
DISCLAIMER: The article above is a compilation of humour being shared by Twitter Users. IndiaTV Editorial team neither condones nor endorses any of the views shared in this article here. The subject matter is intended purely as satire.