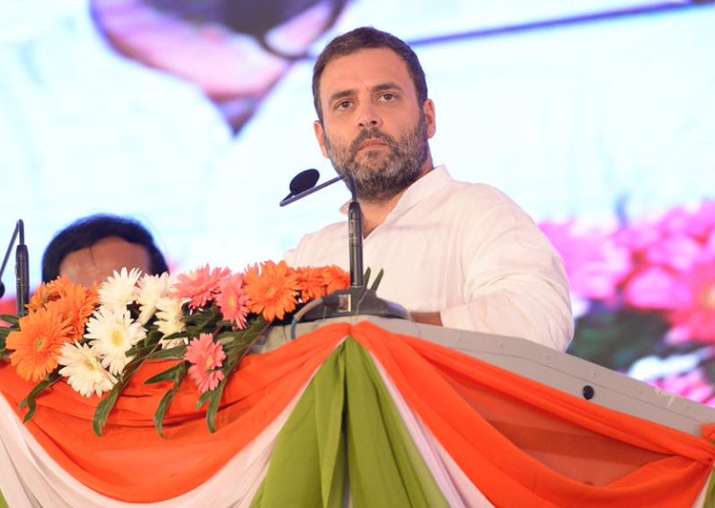 Congress vice-president Rahul Gandhi today attacked Prime Minister Narendra Modi for not doing enough to restore peace in Kashmir and thus creating space in the border state for Pakistan to spread its legs. 
Rahul, who was in Bengaluru to inaugurate the party's initiative to launch 'Indira canteens' that promise to offer lunch and dinner to poor people at subsidised rates, asked Narendra Modi to 'start acting and operating like a Prime Minister'. 
"The Prime Minister represents the spirit of the people of India, and it is time Narendra Modi starts acting and operating like a PM. He (Modi) has created an environment of hatred and anger in Jammu and Kashmir."
He said that the government's 'policies are wrong and nothing can be achieved if it continues to remain adamant on its stand'. 
The Congress leader's remarks comes a day after the Prime Minister said the problem in Kashmir can be resolved by embracing people and not through bullets and abuses.
He also lashed out at the Prime Minister for undoing the erstwhile UPA government's 'hard work' to restore peace in Jammu and Kashmir. 
"We worked hard in 10 years to bring peace to Jammu and Kashmir, it was all destroyed in one month by Modi government," he said.
Rahul also took the opportunity to blast the government on the issue of unemployment. "The Prime Minister promised two crore jobs yearly, but the unemployment rate is the highest in eight years. The PM did not tell you on August 15 that the rate of unemployment is highest in 8 years."
He further criticised the PM for limiting his Independence Day speech to just 57 minutes, his shortest in four years, saying, "Modi is reducing the duration of his speeches, as now he has nothing to talk about."
Earlier in the day, Rahul inaugurated 'Indira canteens' the state government's Indira canteens, named after former Prime Minister Indira Gandhi, Rahul's grandmother. A vegetarian breakfast or tiffin, will cost Rs 5 at the Indira canteen, while lunch and dinner will cost Rs 10 each at these canteens in the poll-bound state.