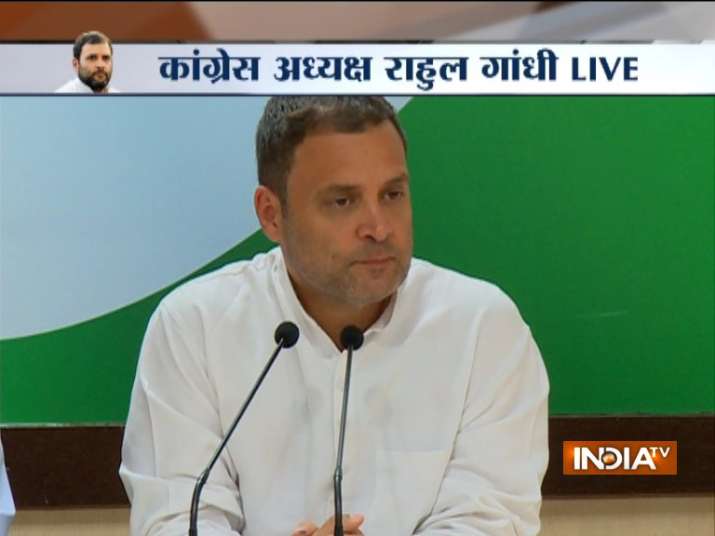 Launching a scathing attack on PM Modi, Congress president Rahul Gandhi on Thursday raised questions over the prime minister's silence on the Rafale deal and demanded his resigntaion.
The Congess president told media persons that a senior executive of Rafale company has clearly stated that choosing Anil Ambani's company was a compensation for the purchase of Rafale.
" Anil Ambani is in debt that amounts to  Rs 45,000 crore. He floated a company 10 days ahead of the deal and the prime minister placed Rs 30,000 crore in his pockets," Rahul Gandhi alleged.
Rahul Gandhi also raised questions over the timing of Defence Minister Nirmala Sitharaman's France visit. He alleged that the government was indulging in a cover up operation in connection with the deal.
However, the Ministry of Defence (MoD) has clarified that Nirmala Sitharaman's France visit was planned well in advance.
"It was planned last year but due to date clash it would not be done so this time its scheduled," the ministry said in a statement.
On Rahul Gandhi's questions over Sitharaman's planned visit to Rafale's manufacturing unit in France, the MoD said that it's because India is purchasing an important aircraft like Rafale.
Watch: Rahul Gandhi seeks PM Modi's resignation