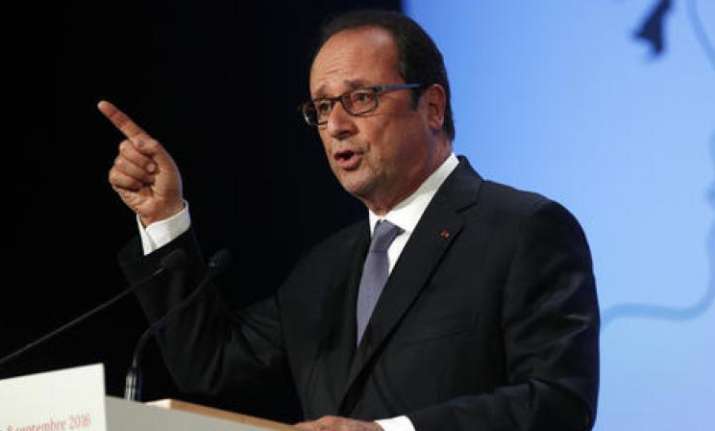 In yet another twist in the ongoing Rafale deal row, former French President Francois Hollande has backtracked from his statement in which he alleged that Indian government had insisted on having Reliance Defence as Dassault Aviation's India partner.
According to news agency AFP, Hollande insisted that France "did not choose Reliance in any way".
Replying to a question on whether India had put pressure on Reliance and Dassault to work together, Hollande said he was unaware and only "Dassault can comment on this".
According to the AFP report, Hollande denied any conflict of interest with Reliance, which allegedly partially financed a film produced by his girl friend Julie Gayet in 2016.
"That is why, moreover, this group (Reliance) did not have to give me any thanks for anything. I could not even imagine that there was any connection to a film by Julie Gayet," Hollande was quoted as saying by AFP.
The Ministry of Defence (MoD) had on Friday rejected Hollande's claim that the Government of India had asked the French government to nominate Anil Ambani's Reliance Defence Industries as its India partner in the Rafale jet deal.
"The report referring to former French president Mr Hollande statement that the government of India insisted upon a particular firm as offset partner for the Dassault Aviation in Rafale is being verified. It is reiterated that neither GoI nor the French Government had any say in the commercial decision," the Defence Ministry said in a tweet.