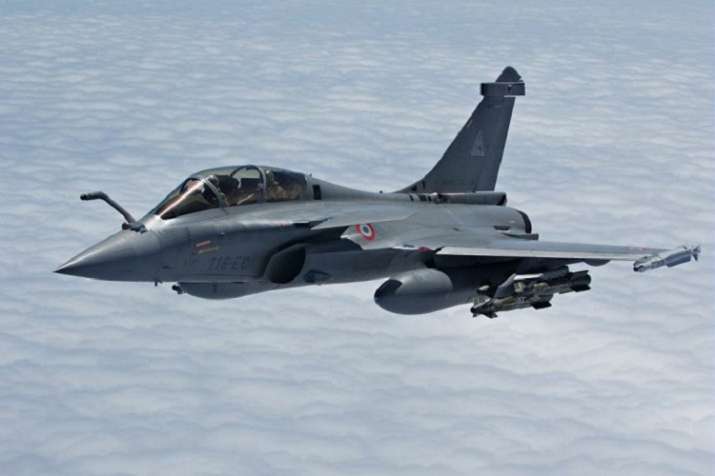 Amid the massive row in Indian over procurement of 36 Rafale fighter jets, Dassault Aviation, the French company which manufactures the aircraft, has come out with a clarification. The aviation company said that the decision to select Reliance Group as its partner was purely its own decision and the Indian Government had no role in it.
Dassault Aviation, in a statement, said that Rafale jet deal was a government-to-government agreement.
"This contract is a government-to-government agreement. It provides for a separate contract in which Dassault Aviation commits to make compensation investments (offsets) in India worth 50% of the value of the purchase," the statement said. 
"This offsets contract is delivered in compliance with the Defence Procurement Procedure (DPP) 2016 regulations. In this framework, and in accordance with the policy of Make in India, Dassault Aviation has decided to make a partnership with India's Reliance Group. This is Dassault Aviation's choice, as CEO Eric Trappier had explained in an interview published on April 17, 2018," it added. 
"This partnership has led to the creation of the Dassault Reliance Aerospace Ltd (DRAL) joint-venture in February 2017. Dassault Aviation and Reliance have built a plant in Nagpur for manufacturing parts for Falcon and Rafale aircraft. The Nagpur site was chosen because of the availability of land with direct access to an airport runway, an essential condition of aeronautic activities," the French aviation major said. 
Dassault said it has signed agreements with other companies such as BTSL, DEFSYS, Kinetic, Mahindra, Maini, SAMTEL and negotiation with several other potential partners is underway. 
The statement by Dassault comes after the French government said it was in no manner involved in the choice of Indian industrial partners for the Rafale fighter jet deal, asserting that French companies have the full freedom to select Indian firms for the contract.
The statement by the French government came following a French media report which quoted former French President Francois Hollande as saying that the Indian government proposed Reliance Defence as the partner for Dassault Aviation in the Rs 58,000 crore Rafale deal and France did not have a choice.
WATCH: Huge controversy erupts over Rafale deal after former French President Hollande's stunning claim