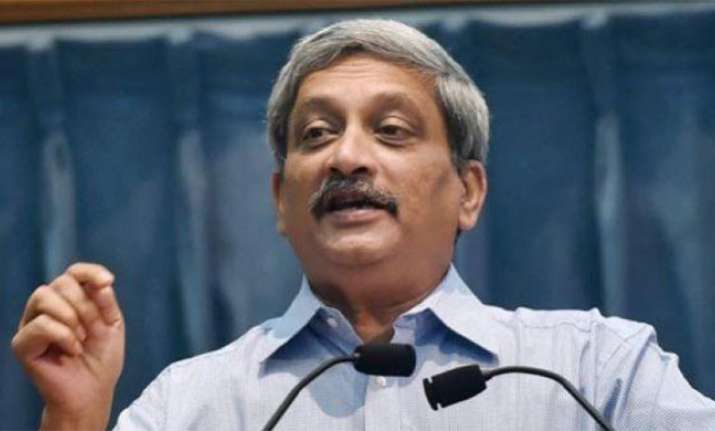 Regretting the loss of lives in the deadly attack on a police training academy in Pakistan's Quetta that left 60 cadets dead, Defence minister Manohar Parrikar today warned Islamabad against creating "uncontrollable violence".
To buttress his point, Parrikar cited the example of 'Bhasmasur', a Hindu mythological demon, who targeted the same god who had blessed him with power to burn anybody he keeps his hand on. 

  

Parrikar, however, clarified that he was not likening any country to any 'sur' (demon in Hindu mythology) when asked about the Quetta attack and said there is a saying in India about 'Bhasmasur'.
The Defence minister also refuted Pakistan's allegations of India's involvement in the attack and said that India does not believe in violence, lest such kind of violence. 
"I express grief for any loss of life. We don't believe in violence and this kind of violence. My sympathies are with people who lost their lives. Terrorism anywhere and in any form cannot be justified," Parrikar said. 
Parrikar advised Pakistan to act against non-state actors saying they can bounce even on those who shelter them. 

 

"You need to control anything that the state does.  Non-state actors should not be supported by any country. That is crux of our security doctrine. we have said that non-state actors, who are involved in terrorism, should be curtailed.  Sometimes it can bounce on you also. I think this is one of such event," he added.

 

At least 61 people were killed and over 100 injured as three terrorists stormed a police training college in Quetta on Monday night, prompting an operation by the military and Frontier Corps forces to clear the premises which houses at least 700 police cadets.