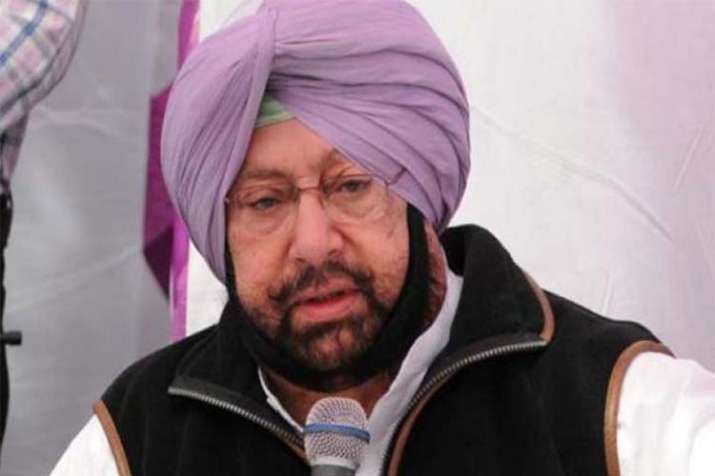 Chief Minister of Punjab Amarinder Singh on Monday reiterated his government's commitment of making the state drug free and said he has decided to recommend death penalty for drug peddling as the same is destroying entire generations. 
"Decided to recommend death penalty for drug peddling/smuggling. Recommendation being forwarded to Centre. Since drug peddling is destroying entire generations, it deserves exemplary punishment. I stand by my commitment for drug free Punjab," news agency ANI quoted him saying.
Amarinder Singh convened a cabinet meeting to review the progress of the investigations and discuss ways and means of countering the menace.
[You may also like to read] Monday Talk | 'Outsiders' in party need to be purified from 'Ganga Jal': BJP MP Shyama Charan Gupta
Amarinder's 15-month old government has been under attack from the opposition for having failed to wipe out drugs from Punjab.
Amarinder, who had before the assembly polls in February last year vowed that he would eradicate drugs from the state within four weeks of coming to power, claims that his government has cracked down on drugs.
Catch all the latest news on Lok Sabha Elections 2019 here
"The Chief Minister had called for the meeting to discuss the issue, particularly in the context of the recent spate of drug related deaths in the state," an official spokesperson said here on Saturday.
Thirty-three deaths have been reported in the state in the month of June due to drugs abuse and drugs overdose.
Expressing concern over the spurt of such deaths and drug cases, the Chief Minister has also asked senior police officers to be present at the meeting, scheduled to be held in Chandigarh, the spokesperson said.
"The Chief Minister has expressed the desire for collaborative efforts by all government functionaries as well as the citizens of the state to completely wipe out the drug menace and make Punjab a drug-free state, as promised by him before the 2017 assembly elections," the spokesperson said.
The Opposition Aam Aadmi Party (AAP) and Shiromani Akali Dal (SAD) have accused the Amarinder government of doing nothing to contain the drugs racket in the state.
Watch full video: Amarinder Singh decides to recommend death penalty for drug peddlers
(With IANS inputs)