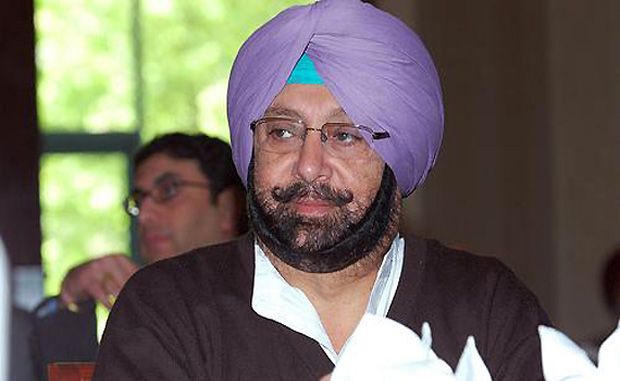 A Mohali-based trial court on Friday acquitted Punjab Chief Minister Captain Amarinder Singh and 17 others in a 10-year-old corruption case involving a prime land transfer.
Former Punjab Speaker Kewal Krishan and two former ministers also got the clean chit though all the three are dead now.
The case relates to granting exemptions to transfer of 32.1 acre prime land of the Amritsar Improvement Trust to a private realtor.
State Vigilance Bureau had registered this case on the recommendation of the Punjab Vidhan Sabha after allegations of scam in the exemption surfaced.
Special Judge Jaswinder Singh ordered the discharge of all the accused while accepting a closure report filed by the Vigilance Bureau.
Amarinder Singh was present in the court along with his wife Preneet Kaur.
"Justice has finally prevailed after a decade in the Amritsar Improvement Trust case. It's been proved that allegations were motivated, borne out of sheer political vendetta. 
"Politics has no place for such motivated action against opponents. Thank the almighty and my legal team," the Chief Minister tweeted.
The Vigilance Bureau had registered the case at a police station in Mohali on September 11, 2008.
It had filed cancellation report in October 2016 when the Akali government was in power in the state.
Earlier, the Vigilance Bureau gave a clean chit to Amarinder Singh, his son Raninder Singh and others in the case, known as Rs 1,144-crore Ludhiana City Centre scam.
(With IANS inputs)