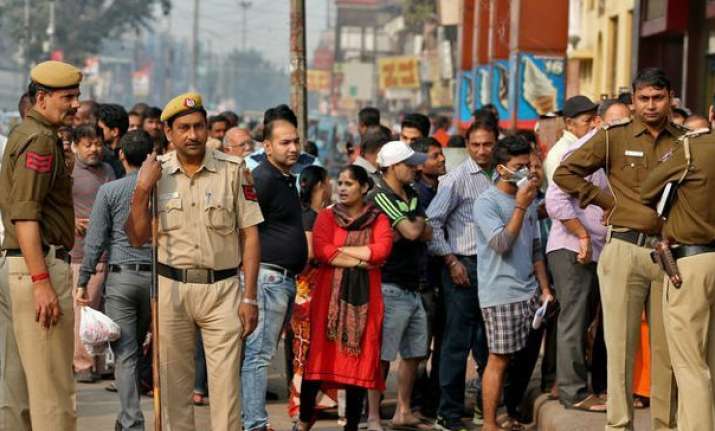 The effect of demonetisation was today at its worst in Punjab. An impatient crowd of cash-hungry people gathered outside a private bank in Budhlada town started to force their way inside the branch and security guard of the bank lost his cool and fired in the air to disperse them.
According to the police, the security guard standing outside the HDFC Bank branch in Budhlada town fired three shots in the air from his weapon.
The rush at the bank was to withdraw and deposit money after the November 8 demonetisation of Rs 500 and Rs 1,000 currency notes announced by Prime Minister Narendra Modi.
The crowd, which almost damaged the glass doors of the bank branch, ran here and there after the shots were fired in the air.
A passer-by recorded the entire incident on his mobile phone.
No case was registered by police.