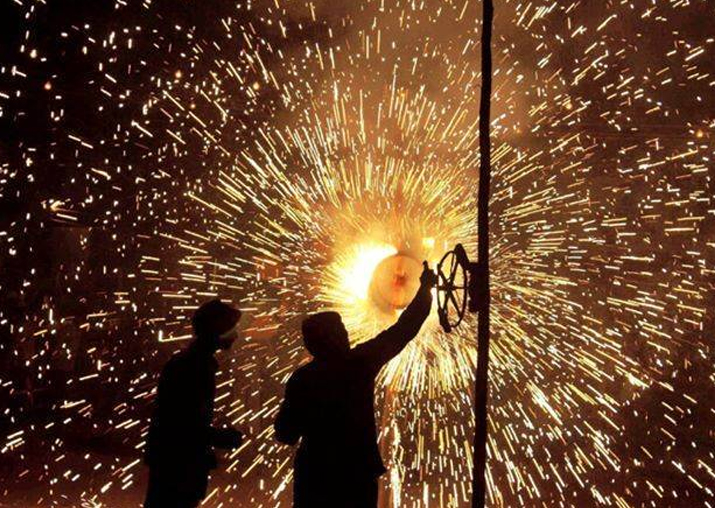 The Punjab and Haryana High Court today allowed bursting of firecrackers for three hours -- from 6:30 pm to 9:30 pm -- on the birth anniversary of Guru Nanak Dev, founder of Sikhism, on November 4. 
A division bench of justices A K Mittal and Amit Rawal, which has been hearing a petition pertaining to pollution caused by firecrackers, adjourned the matter for November 15. 
"The HC today allowed bursting of firecrackers on Gurpurab only on November 4 for three hours," said senior advocate Anupam Gupta here. 
Firecrackers cannot be burst before and after November 4, the senior lawyer added. 
Temporary license holders who were selected through a lot of draws on October 16 to sell firecrackers will continue to be valid till November 4, Gupta said. 
On October 13, the high court had fixed three hours time for bursting firecrackers on Diwali this year.