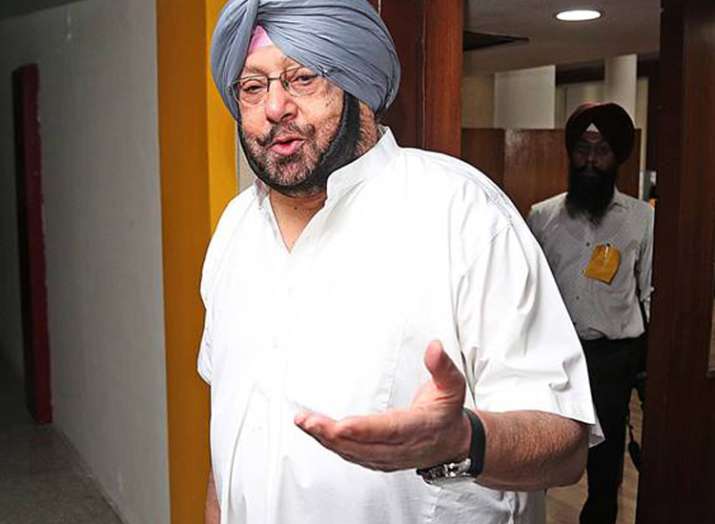 Taking a strong note of allegations levelled by the Shiromani AKali Dal (SAD) and Aam Aadmi Party (AAP) that chapters related to Sikh gurus have been deleted from Class 12 history textbooks, Punjab Chief Minister Captain Amarinder Singh has warned the opposition parties not to disturb peace in the state.
Countering allegations of the AAP that 23 chapters related to Sikh Gurus and Sikh history have been 'deleted' from the Punjab School Education Board (PSEB) Class 12 history books, the CM said that the decision to realign the state board syllabus with the NCERT was taken by the SAD-BJP government in 2014. According to the government, the said chapters have been added to Class 11 textbooks which are yet to be published.
"It was on January 9, 2014 that an expert committee was proposed to be set up to discuss the issue of realignment and to finalise the History syllabus from Class IX to XII," Captain Amarinder Singh said.
"The syllabus thus finalised was uploaded on the Board's website in March 2014. The SGPC had then objected to the syllabus finalised for Class IX in 2015, while there was no consensus achieved on the course for other classes. Eventually, after re-doing the syllabus, the books for Classes IX and X were published by the Board in 2016, and those of Classes XI and XII were decided to be published in 2018," said the Chief Minister.
"Contrary to what was being wilfully wrongly projected by the Opposition as well as the SGPC, my government had taken every precaution, in the process of the syllabus realignment, to ensure that there is no dilution of Sikh religious history in the course study," Amarinder Singh added.