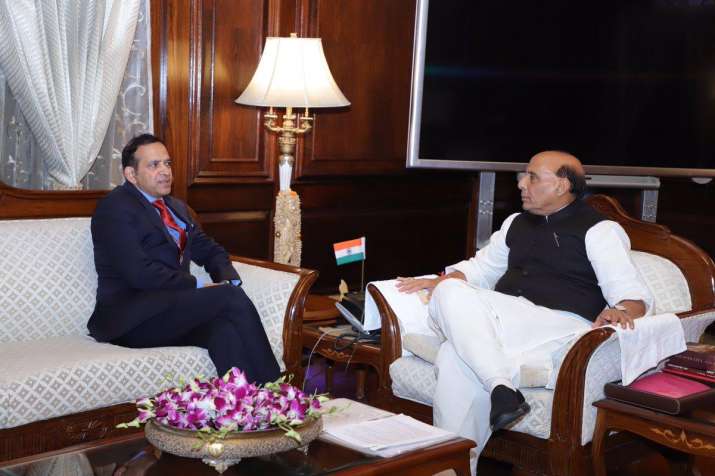 Internet services that were suspended in wake of the terrorist attack in Pulwama district of Jammu and Kashmir have been restored at 2G Speed on Wednesday.
As many as 40 personnel were killed on February 14, when a Jaish-e-Mohammed (JeM) terrorist rammed an explosive-laden vehicle into a CRPF convoy on the Jammu-Srinagar highway in Pulwama.
Pulwama attack LATEST UPDATES:
Saudi Arabia Crown Prince Mohammed bin Salman: Extremism & terrorism are our common concerns.We would like to tell our friend India that we'll cooperate on all fronts, be it intelligence sharing. We'll work with everyone to ensure a brighter future for our upcoming generations
Dominic Asquith, British High Commissioner to India: Both UK & India have suffered from terrorist attacks. So, what has happened in India last week in Kashmir is something that we regret. We send our condolences & we deplore terrorism wherever it takes place
Russian Minister Denis Manturov on if Russia will support India in UN security council to declare Masood Azhar as global terrorist: Definitely, we would also like to convey our condolences about the terrorist attack that happened. Russia supports India in question of terrorism
Time has come to transform our energy cooperation into strategic partnership: Modi after talks with Saudi Arabia crown prince
The High Commissioner of India to Pakistan Ajay Bisaria meets Home Minister Rajnath Singh
New Zealand Parliament Unanimously Passes Motion Condemning Pulwama Terror Attack
Union Home Minister Rajnath Singh on Sunday said the sacrifice of the Central Reserve Police Force (CRPF) troopers will not go in vain.
"The security personnel have been given full freedom to take steps so that the sacrifice of the jawans in Pulwama will not go in vain," said Singh while addressing a BJP meeting in Odisha's Bhadrak.
India on Tuesday rubbished Prime Minister Imran Khan's comments on the ghastly Pulwama attack, saying disclaiming Pakistan's link with terrorist attacks is an oft-repeated excuse by the "nerve centre" of terrorism.
India's seven-point hard hitting response came hours after Khan said he would act against the perpetrators of the Pulwama attack if India shares "actionable intelligence", but warned against any retaliatory action.
In a statement, the Ministry of External Affairs said India was not surprised that Khan refused to acknowledge the attack on India's security forces in Pulwama as an act of terrorism, adding his offer to investigate the attack if provided proof is a "lame excuse".
"Disclaiming any link between the terrorist attack and Pakistan is an oft-repeated excuse by Pakistan. The Pakistani Prime Minister has ignored claims made by the Jaish-e-Mohammad, as well as by the terrorist, who perpetrated this heinous crime," the MEA said.
(With inputs from agencies)