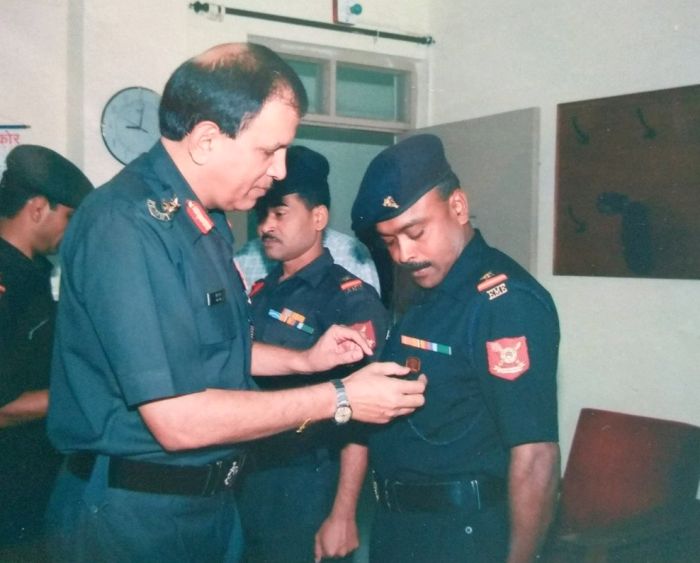 An ex-Armyman has been accused of being an illegal migrant from Bangladesh and asked to prove his identity after serving the force for 30 years. A case has been registered against him by the Assam police  and the foreigners' tribunal will hear the matter on October 13.
Appointed as a Junior Commissioned Officer (JCO) in 2003, Mohd Azmal Haque - who lives in Chayyagaon, 70 km from state capital Guwahati – retired last year. Speaking to a news channel, he said he was sad at the development.
"After 30 years of service I have to face such insult," Haque said. "If I were an illegal Bangladeshi, how could I serve the Indian army?"
Haque says he has pension, school and other documents that show even his mother was listed as an Indian in 1951. Mandatory police verification was conducted when he had joined the Army, he added.
The development follows the BJP's rise to power in the state last year. One of the party's key promises was ending illegal immigration by sealing the 262-km-long porous border.
Infiltration from Bangladesh is a sensitive issue in the eastern state. Assam, which had six Muslim-majority districts in 2001, had nine within a decade.
Haque said that his wife Mumtaz Begum also faced similar allegations in 2012. At the time, the couple had to present documents to prove their citizenship.
After the incident triggered outrage on social media against Assam police for harassing Indians in the name of cracking down on illegal Bangladeshi migrants, Assam police chief Mukesh Sahay said he has ordered an internal inquiry and if there was a slip-up, there will be action.