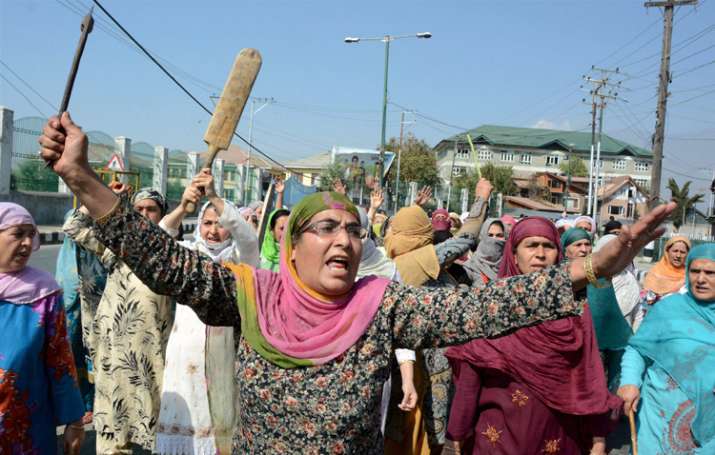 Protests broke out in several parts of Kashmir including the Srinagar city against the unabated braid chopping attacks with at least half a dozen such alleged incidents reported in the past 24 hours, officials said.
Angry residents blocked Rambagh-Natipora road in the city in the morning to protest against a braid chopping incident in the Beighpora area, the officials said.
They said traffic on the road, which leads to Chrar-e- Sharief, remained suspended for a couple of hours.
Protests also broke out in the neighbouring old Barzulla locality where a girl was allegedly attacked by the mysterious braid choppers during the night, the officials said.
The locals approached the police for registering case but were not satisfied with the response of the law enforcing personnel.
The residents then came out on the main road to protest against the incident, leading to a massive traffic jam, the officials said.
Police had to fire tear smoke shells to disperse the protesters, they added.
Two women of a family, including a young girl, were allegedly targeted by braid choppers in the Narparistan area of Fatehkadal, leading to protests by the residents.
Similar protests were reported from Shopian in south Kashmir where protesters hurled stones at vehicles of the security forces passing through the area, the officials said.
Authorities today imposed restrictions in the Maisuma locality near the commercial hub of Lal Chowk where protesters engaged in pitched battles with security forces during protests over a braid chopping attack yesterday evening.
All shops and business establishments remained closed while traffic was not allowed to ply through the area.