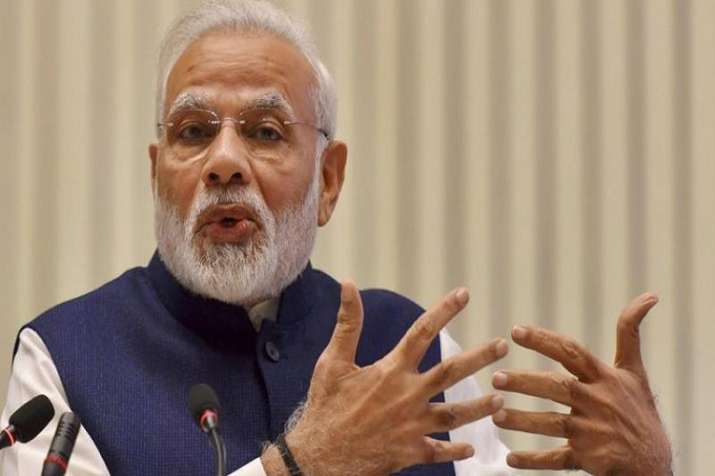 Prime Minister Narendra Modi on Wednesday will visit Solapur district in Maharashtra where he is likely to launch a series of developmental projects.
Taking to Twitter, PM Modi said; "The developmental projects will improve connectivity in Solapur and sorrounding areas. The housing project will particulary help beedi and textile workers. Sanitation and sewerage facilities will also improve. We are committed to furthering Ease of Living for our citizens", the PM tweeted.
PM Modi will dedicate the four-laning of the Solapur-Osmanabad section of the NH-211 and lay the foundation stone for 30,000 houses under the Pradhan Mantri Awas Yojna.
"Prime Minister Narendra Modi will dedicate to the nation the 58 km, four-laned, Solapur - Tuljapur - Osmanabad section of NH-211 (New NH-52) in Solapur in Maharashtra tomorrow," the Ministry of Road Transport and Highways said in a statement.
The project is part of a larger project for four laning of 98.717 km Solapur-Yedashi section of NH-211 at a cost of Rs 972.50 crore and will help improve the connectivity of Solapur, with the important Marathwada region of Maharashtra.
The statement said that the section of the NH to be dedicated to the nation on Wednesday has road safety features like 2 major and 17 minor bridges, 4 vehicular and 10 pedestrian underpasses, besides one 3.4 km bypass at Tuljapur that will help decongest the city. 
The statement said that the total length of National Highways in the country was only 91,287 km as on March 31, 2014 and has been enhanced to about 1,31,326 km at present. 
In addition to this about 53,031 km of state roads have been declared as new NHs in principal, it said. 
He will also launch underground sewerage system and three sewage treatment plants.
The PM said he will also lay foundation stone for underground sewerage system under AMRUT (Atal Mission for Rejuvenation and Urban Transformation).
"These will greatly benefit citizens," Modi wrote on Twitter. 
(With PTI inputs)