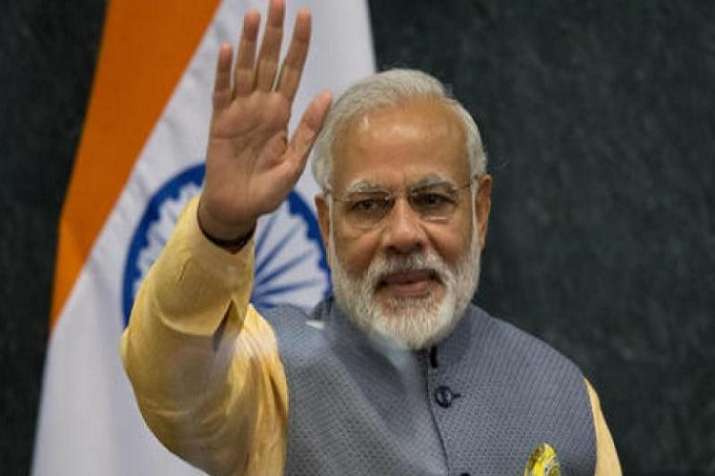 Prime Minister Narendra Modi will inaugurate the first airport in Sikkim at Paykong on Monday. Announcing the program for inauguration, the prime minister on Sunday said the airport will improve connectivity and will benefit the people of the state.
The prime minister will leave for the Himalayan state after launching the Centre's flagship Ayushman Bharat-National Health Protection Mission (AB-NHPM) from Jharkhand capital Ranchi Sunday.
Confirming his visit to the state, the Prime Minister Narendra Modi took to twitter and said, "after the programme in Jharkhand I will leave for Sikkim. In Sikkim, I will be inaugurating the Pakyong Airport tomorrow, which will improve connectivity and benefit the people of Sikkim."
A foundation stone of the greenfield airport was laid in Sikkim nine years ago, around 33 km from Gangtok.
The airport, which was constructed by the Airports Authority of India, is spread over 201 acres and is located on top of a hill about two kms above Pakyong village at 4,500 feet above sea level, Sikkim Chief Secretary A K Srivastava said.
An estimated cost of Rs 605 crore was incurred in the construction of the airport, Srivastava said.
Integrated structures comprising an ATC tower-cum-fire station, two sophisticated CFT, one terminal building for passengers, high-intensity runway lights, parking for over 50 vehicles are some of the features of the airport, the chief secretary said.
The Pakyong airport is located around 60 km from the Indo-China border.
The Indian Air Force (IAF) would be able to land various types of aircraft on the airport's runway with the construction of another 75-metre stretch adjacent to the main runway in the coming days, the chief secretary said.
The first commercial flight from Pakyong would begin from October 4.