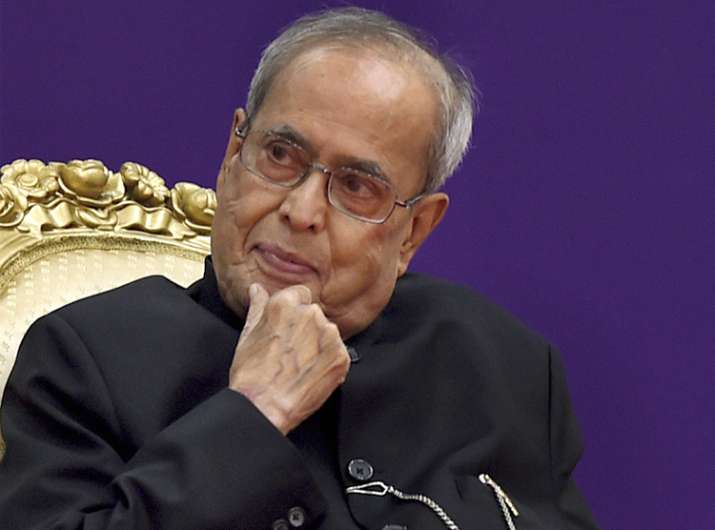 In his last televised address to the nation as the President of India, Pranab Mukherjee on Monday stressed the need for "pluralism and tolerance" as he advocated freeing public discourse from violence -- "physical as well as verbal." Mukherjee, who retires from public life after spending nearly five decades in spotlight, also talked about protection of the environment and need to upgrade higher institutions of learning to world-class levels. 
Here are five takeaways from President Pranab Mukherjee's farewell address:
1- President Mukherjee said he was "conscious of my responsibility" to "preserve, protect and defend our Constitution, not just in word but also in spirit." He said that for the past fifty years of his public life, "My sacred text has been the Constitution of India. My temple has been the Parliament of India. My passion has been the service of the people of India."
2- Sharing what he said "some truths that I have internalized" in the past fifty years of public life, the President said "India is not just a geographical entity" and its "soul resides in pluralism and tolerance."
Full text: President Pranab Mukherjee's farewell address to the nation
3- Mukherjee said that we must free our public discourse from all forms of violence and that only a non-violent society can ensure the participation of all sections of the people, especially the marginalized and the dispossessed in the democratic process. 
4- The President said that the protection of the environment is essential for our survival and scientists and technologists have to work with millions of farmers and workers to revive the health of our soil, arrest the decline in water table and restore the ecological balance. 
5- The President recalled what he said on assuming the Office. "Education is the alchemy that can take India to its next golden age," he said as he called to upgrade country's higher institutions of learning to world-class levels. He said that our universities should not be a place for rote-memorizing but an assembly of inquisitive minds.