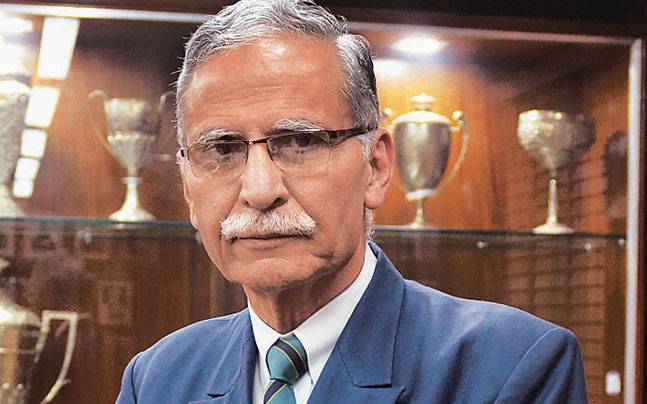 President Pranab Mukherjee has given his approval for a probe into allegations of financial and other improprieties against Aligarh Muslim University's (AMU) Vice Chancellor Zameeruddin Shah.
The nod of the President, who is also the Visitor to the University, comes on a proposal from the HRD Ministry to which former Janata Dal MP Wasim Ahmed had given a memorandum seeking a probe into allegations against the Vice Chancellor.
Shah will be probed for allegations such as appointment of assistant professors against vacant position of professor and associate professor, transferring funds collected from university students to the account of a private trust named Sir Syed Educational Foundation, and collapse of law and order on campus. Shah is also accused of wrongly invoking his emergency powers to appoint a retired brigadier, who has never served as professor, as AMU's pro-vice-chancellor.
Notedly, Shah has been critical of the NDA government for opposing AMU's minority status.
President Mukherjee's action also follows approval of a similar probe against Allahabad University Vice Chancellor R L Hangloo.
Mr Ahmed, a member of the AMU executive council, welcomed the approval for probe against the AMU Vice Chancellor saying it was long overdue.
Zameer on the other hand has denied all allegations against him saying some vested interests were carrying out a campaign against him.
PTI inputs