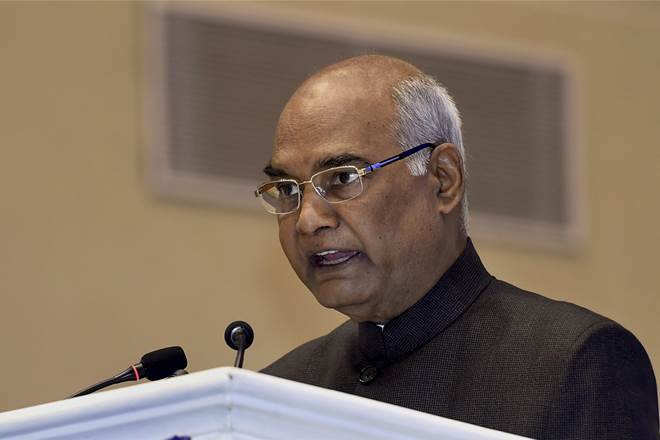 President Ram Nath Kovind today voiced concern over India's legal system, and said it has a reputation for being "expensive" and is "prone to delays". 
Delivering the 3rd Foundation Day lecture at the National Law University here, Kovind said that it would be a "travesty of our Republican ethics" if the poor did not get the same access to law as the rich. 
"Our legal system has a reputation for being expensive and for being prone to delays. The use and abuse of the instrument of adjournments is often done by advocates who see adjournment as a tactic to slow down the proceedings, rather than a response to a genuine emergency," he said, adding that it adds to the cost of justice for the litigant. 
Kovind said it is the duty of the lawyer community and an advocate to assist the court in delivery of justice. 
The president called for simplification of legal rules and enhancement of legal literacy.
 
He also advised students to enter the profession not just with their mind but also with the heart. 
Kovind observed that as the economy has grown, legal profession, too, has expanded, and commercial and business law have become more important, complex and intellectually stimulating. 
"Arbitration and globalisation of legal services, through mechanisms such as outsourcing, have also linked today's lawyers with the rest of our planet," he said. 
With technology out-pacing changes in law, lawyers are called upon to develop regulatory frameworks for and in extremely dynamic and evolving technological environments, he said. 
"They (the lawyers) will have to create rules and legal frameworks for outer space, for the Fourth Industrial Revolution and for artificial intelligence. 
"They will have to write laws for new equations between humans and machines, whether driver-less cars or innovations in agriculture and medicine," he said.
 
Chief Justice of India Justice Dipak Misra, who was also present on the occasion, said students who graduate from the university should become cornerstones of liberty, justice and equality.