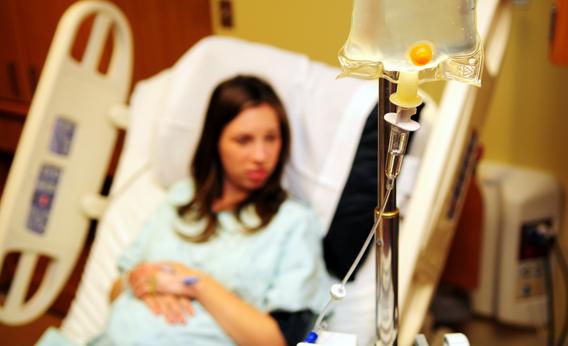 A pregnant woman visited Bidar district hospital for medical help after she started labour pain on Wednesday. The hospital authorities denied a wheelchair to the expecting mother. She alleged that she was forced to undergo normal delivery as the operation theatre was shut down for two days. Denied wheelchair, the woman was taken to the labour ward from the entrance gate with the help of her attendants. She was visibly in excruciating pain, but the doctors denied to go for operation and asked her to opt for a normal delivery as the OT was closed. 
The woman Sujata's husband had a heated argument with the authorities after which they gave their nod to normal delivery. Luckily enough, she gave birth to a baby boy through normal delivery itself. Sujata told that several pregnant women were being referred to private hospitals with at least 34-40 women coming in for deliveries. Some cases were handled while others were referred to private hospitals.
Also Read: No meat, no sex, spiritual thoughts: AYUSH ministry's 'advice' for pregnant women
The duty nurses and doctors at the labour ward said that the operation theatre was closed for two days and so they couldn't perform any surgeries.  "I was asked to take my wife to any other hospital if there was a need for a Caesarean delivery. After consistently requesting them to help, they agreed to take the case on the condition that she undergoes a normal delivery. Left with no option, I allowed them to treat my wife," said Sudhakar. 
A few days ago, another case of medical negligence and poor facilities of hospital surfaced when a Karnataka woman dragged her ailing husband across the corridor when she was denied wheelchair by the authorities. Another shocker came out a few days ago when a private hospital left a needle inside a woman's uterus, which led to her lifetime infertility.