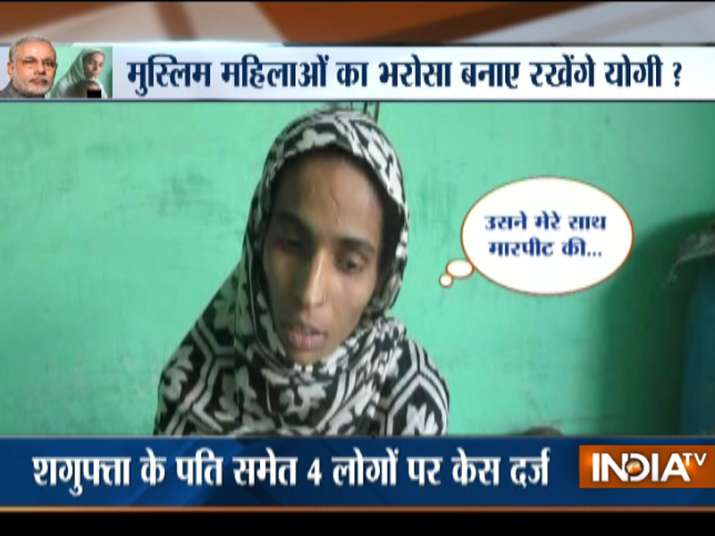 Serious discussions have been held on the triple talaq issue around the world and these are well-documented, the AIMPLB is not ready to take a cue from developments.
Ahead of the crucial hearing in the Supreme Court on the Constitutional validity of triple talaq today, a three-month pregnant woman has written to Prime Minister Narendra Modi and UP Chief Minister Yogi Adityanath urging to bring to end practice.
In her letter, the woman, who has been identified as Shagufta, said that her husband abandoned her fearing she may give birth to a girl 'again'. 
Shagufta claimed that her in-laws were pressurising her to go for abortion, while her husband had verbally divorced her over the issue and threw her out of the house. 
The mother of two girls also sent a copy of the letter to Uttar Pradesh Chief Minister Yogi Adityanath to apprise him of her situation. 
Working on the complaint of Shagufta, the police said that they have filed an FIR and initiated probe in the matter which was reported in Nanauta area of Saharanpur on March 24. 
According to Shagufta, she was married to Shamshad, resident of Budhakheda village, five years ago. They had two daughters which had angered her in-laws who wanted her to abort her three-month old foetus, fearing she may again give birth to a girl. 
She claimed that she was assaulted by her in-laws and husband, who gave her 'triple talaq' (verbal divorce) after which she was left on road to die. 
"For refusing to go for abortion, they beat me mercilessly. My husband then verbally gave me triple talaq and threw me out of the house," she said.
Triple talaq is a Sharia law that gives a man the right to end the marriage by verbally saying 'Talaq' thrice to his wife. 
Shamshad had also hit her on the stomach in an attempt to kill the foetus, she has claimed in her letter. 
She has urged the Prime Minister to soon bring to end the triple talaq tradition and alleged that when she went to Nanauta police station her complaint was not registered. 
It was only after she wrote to the PM and the CM and the issue got highlighted by the media that the police filed an FIR in the case today. 
Shamshad, brothers in law Naushad, Zafar Ali and Iliyas have been booked for making attempt to prevent child being born alive or to cause it to die after birth under IPC section 315 and other related offences. 
The woman, meanwhile, has been sent for medical examination, a police official said.