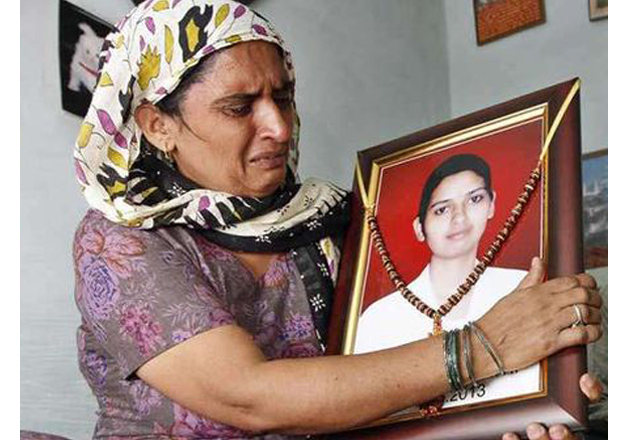 A Sessions Court on Tuesday convicted prime accused Ankur Panwar for the death of Preeti Rathi following an acid attack in May, 2013. The court found him guilty under Sections 302 (murder) and Section 326B (attempted acid attack) of the Indian Penal Code (IPC). 
"Preeti was murdered by an acid attack inflicted by her jealous neighbour," the court ruled. Panwar will be sentenced tomorrow.
On May 2, 2013, some unidentified attackers threw acid on Preeti as she alighted from the New Delhi-Mumbai Garib Rath Express in Mumbai while on way to report for her new job as nurse at a defence hospital in the financial capital.
23-year-old Preeti who hailed from Delhi, was supposed to join Colaba Naval Hospital as a staff nurse. 
Having suffered severe damage to the lungs, she succumbed at the Bombay Hospital here on June 1.
According to the police, Panwar, who was travelling in the same train, got the opportunity to throw acid at her when the train arrived at Bandra Terminus. 
Panwar, who lived next door to Preeti's home in Delhi, was jealous of her success and was unhappy with her shifting to Mumbai. 
Also, he wanted to marry Preeti, but the latter declined his proposal as she wanted to pursue her career.