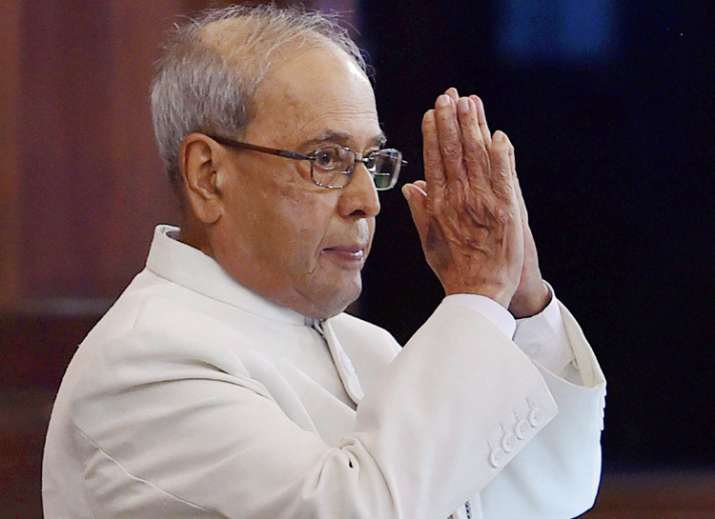 In his last message to the nation, President Pranab Mukherjee on Monday asserted that the 'soul of India resides in pluralism and tolerance' as he called to build a non-violent society. On the last day of his term, the President said that the Constitution of India has been the sacred text for the 50 years of his public life and he was conscious of his responsibility to "preserve, protect and defend it."
"The soul of India resides in pluralism and tolerance. India is not just a geographical entity. It carries a history of ideas, philosophy, intellect, industrial genius, craft, innovation and experience. Plurality of our society has come about through assimilation of ideas over centuries. The multiplicity in culture, faith and language is what makes India special," the President said. 
As India bids farewell to President Pranab Mukherjee, a look at his five years in Rashtrapati Bhavan
He added, "We derive our strength from tolerance. It has been part of our collective consciousness for centuries. There are divergent strands in public discourse. We may argue, we may agree or we may not agree. But we cannot deny the essential prevalence of multiplicity of opinion. Otherwise, a fundamental character of our thought process will wither away."
Calling to build a non-violent society, Mukherjee said, "The capacity for compassion and empathy is the true foundation of our civilization. But every day, we see increased violence around us. At the heart of this violence is darkness, fear and mistrust. We must free our public discourse from all forms of violence, physical as well as verbal."
Full text: President Pranab Mukherjee's farewell address to the nation
"Only a non-violent society can ensure the participation of all sections of the people, especially the marginalized and the dispossessed in the democratic process. Power of non-violence has to be resurrected to build a compassionate and caring society," he said in his 15-minute address. 
President Pranab Mukherjee, who will step down tomorrow to make way for his successor Ram Nath Kovind, is addressing the nation in his farewell speech today. 
Mukherjee, who has focused much of his time in office on education, said we have to upgrade our higher institutions of learning to world-class levels. 
"As I had said on assuming the Office of the President, education is the alchemy that can take India to its next golden age. A reordering of society is possible through the transformative power of education. For that, we have to upgrade our higher institutions of learning to world-class levels," he said. "Our education system must accept disruption as a norm and prepare our students to manage and build upon the disruptions."
The President said that our universities should not be a place for rote-memorizing but an assembly of inquisitive minds. Creative thinking, innovation and scientific temper have to be promoted in our institutions of higher learning. It calls for application of logic through discussion, argument and analysis. These qualities have to be cultivated and autonomy of mind has to be encouraged.
81-year-old Mukherjee will retire as the 13th President of India and will hand over the post to Ram Nath Kovind, who will take oath tomorrow.