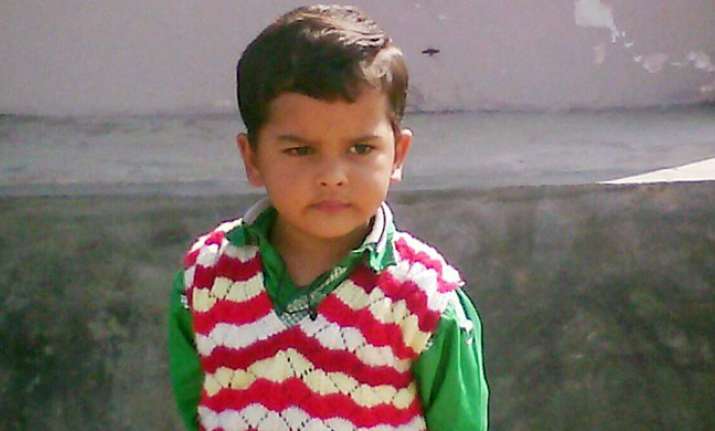 The Central Bureau of Investigation has claimed in its remand application that the apprehended Class XI student admitted to killing seven-year-old Pradyuman Thakur in Gurugram's Ryan International School in presence of his father.
The CBI filed the remand application in a court on Wednesday. The agency had sought six-day remand of the accused. However, the court granted only three-day remand of the class XI student for further questioning by the agency.
According to the remand application, the CBI apprehended the Class XI student in Pradyuman murder case on Tuesday night on the basis of minute inspection of scene of crime, CCTV footage and movements of students near the scene of the crime on the day of the incident. The agency added that it apprehended the accused, student of the same school, after  questioning students, teachers, employees, staff of the school. 
It further claimed that the accused has admitted to his involvement in the murder of pradhyumn thakur on 8th September in the ground floor boys' washroom of Ryan international School. The agency added that the accused confessed to his crime  in presence of his father, independent witnesses , welfare officers of CBI etc.
The remand application filed by the CBI clearly suggests that the agency is further probing the case with following objectives:
(a) to ascertain and identify the shop from where the weapon used in the crime was procured 
(b) to ascertain the details of others, person, if any involved in the crime 
(c) sequence of events which led to the murder of Pradhyumn Thakur
(d) to reconstruct the sequence of crime 
(e) to unearth the conspiracy , if any, behind the crime 
(f) to collect any other evidence related to the case
According to the CBI, the Class XI student  committed the crime in order to get the parent-teacher meeting and exams postponed.
Seven-year-old Pradyuman Thakur , a Class II student, was found dead in with his throat slit by a sharp-edged weapon on the morning of September 08 in Gurugram-based Ryan International School.
The Gurugram Police had claimed that the crime was committed by a bus conductor of the school after he failed in his attempt to sexually assault Pradyuman. However, the CBI has come up with entirely new disclosures.